The homepage of a website design is the digital front door to your organization. It can be the first impression of many national associations and the deciding factor between engaging further or leaving the site. Statistics show that users typically spend 54 seconds on a website before leaving (source), and a mere 50 milliseconds to form an opinion about your website (source)! So it's imperative to get this user experience right.
Before we dive into the essential elements of an effective homepage, ideally a discovery exercise would be conducted first. This can be done internally or with a website design agency facilitating. Its intention is to take a step back to determine your association's priorities for the website. This can range from growing and serving your membership, to shaping public opinion and influencing favourable regulations. Identifying target audiences and your unique brand attributes will also help inform the hierarchy of the sections and the messaging on the page.
In this article, we will discuss the key design elements of a great homepage for a national association. By understanding and implementing these concepts, your association's homepage can become a powerful tool in driving success for your organization.
1. Hero Section
The hero section is the first thing website visitors see when they land on your homepage. It typically includes the following:
a header area (usually including the logo and navigation menu)
a main value proposition (with a headline and byline)
a main call to action button
an eye-catching image or background video.
Other items that can be included in the hero area are:
top bar alert messages (think high level important messages)
news and updates
toaster pop-ups (this may include cookie alerts, highlighting upcoming events, signing up for newsletters etc.).
This top of the page section is crucial for capturing your audience's attention and conveying your association's core message. It's essential to design a visually appealing and engaging hero section that aligns with your association's priorities.
Why it's important: The hero section sets the tone for your entire website. It serves as a powerful tool to communicate your association's mission and goals. A well-designed hero section can lead to increased engagement, conversions, and overall success of your website.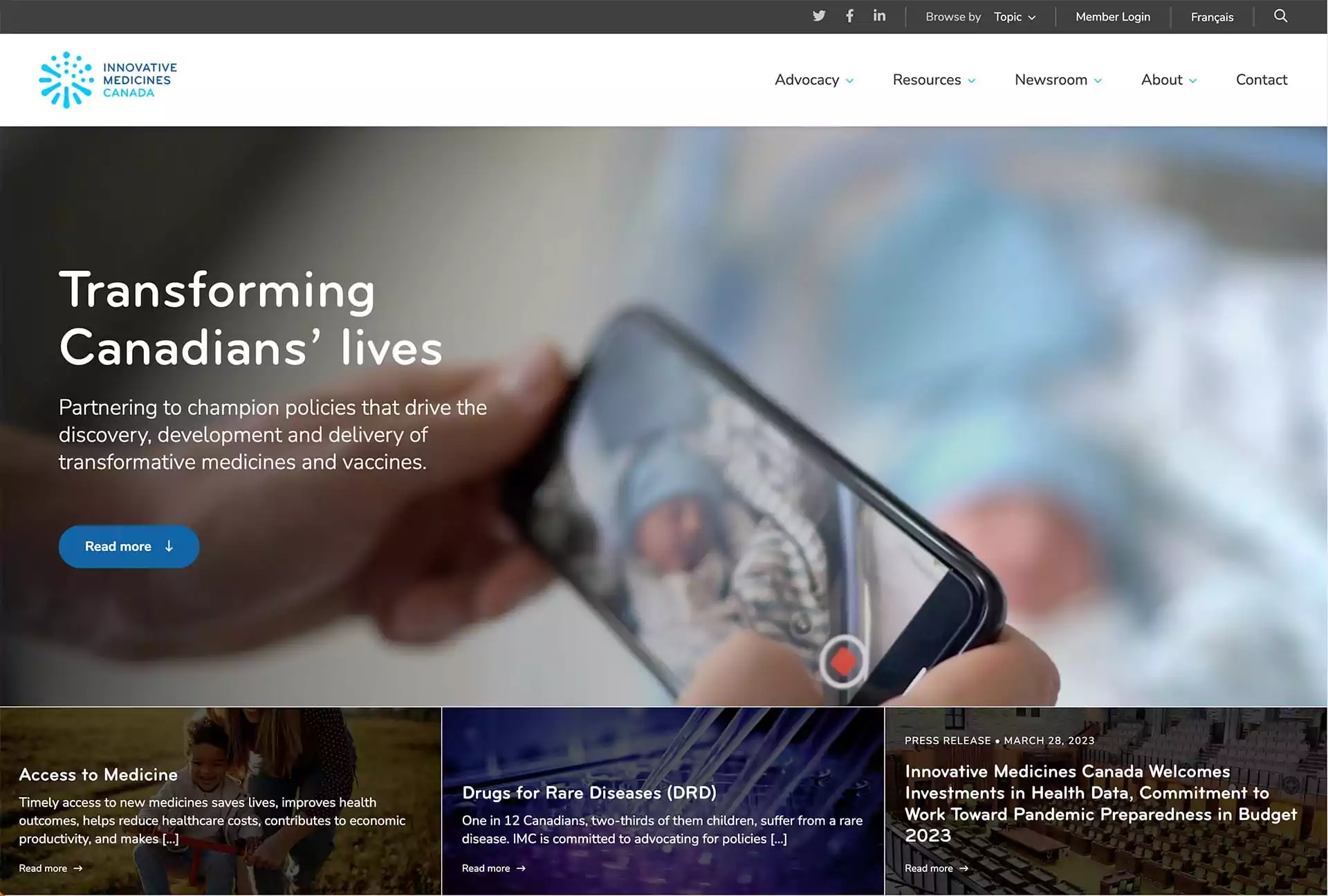 This example shows the
Innovative Medicines Canada
hero section. We used a captivating background video to convey a sense of the brand and keep the user on the hero section. The visitor can then choose which element they wish to engage with. We divided the header area into two distinct levels. This was based on the target audience's needs and the goals of the association.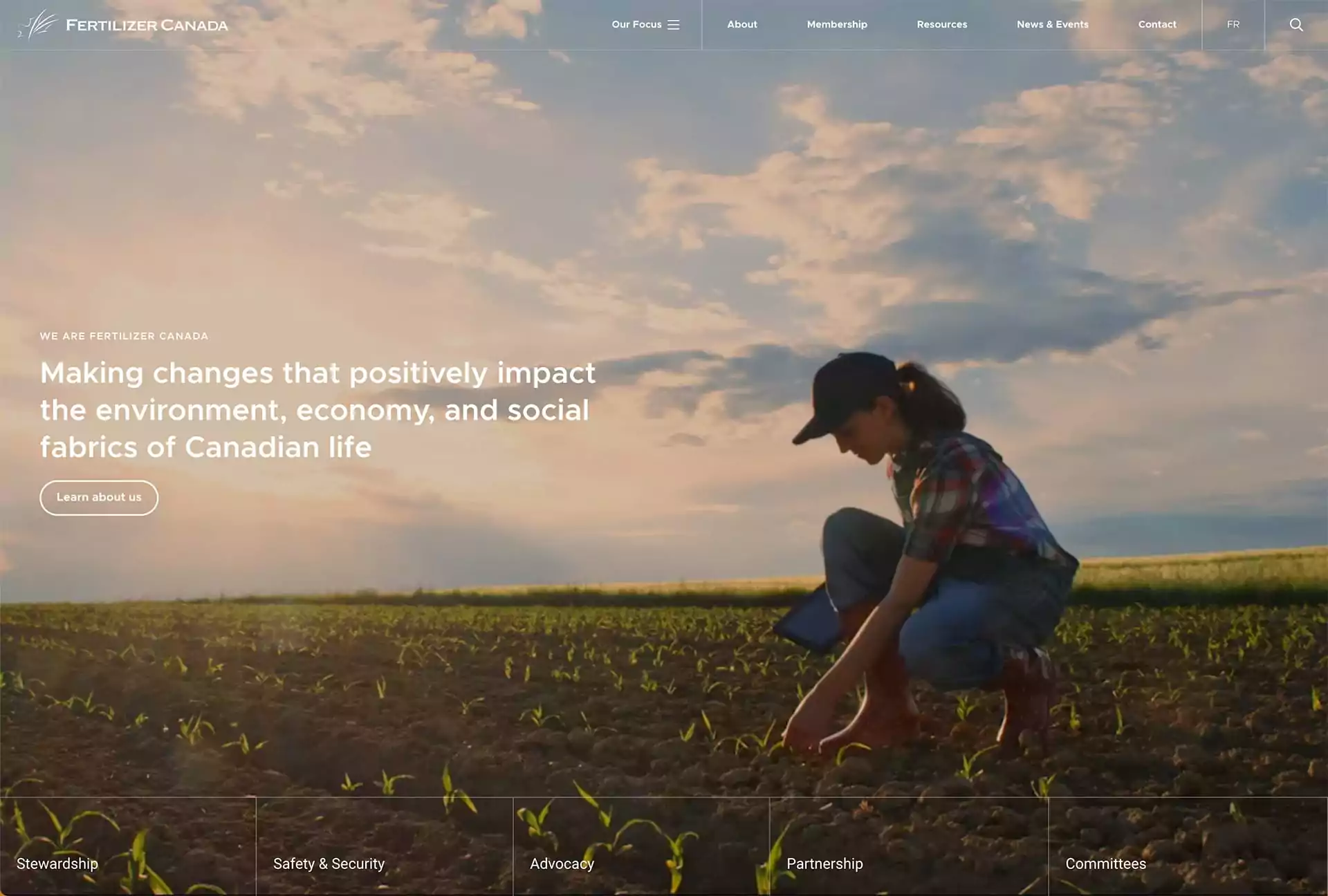 Here is another example of a well designed hero section, this time on the
Fertilizer Canada website
. Again, a background video technique is used, taking up the full viewport of the visitor's browser. The menu and other elements take a step back, and let the content come through and guide the visitor.
2. Alternative Audience-Based Navigation
This optional tool allows your audience to identify themselves on the website. They can then receive quick links based on their choice, which can guide them to the most relevant content. This audience-based navigation ensures that each visitor has a personalized experience, tailored to their needs and interests. This technique can be of particular importance to national associations, given the range of different target audiences coming to the website.
Why it's important: Providing an alternative navigation option can help visitors find the information they're seeking more quickly. This can increase overall satisfaction and the likelihood of them engaging with the website further.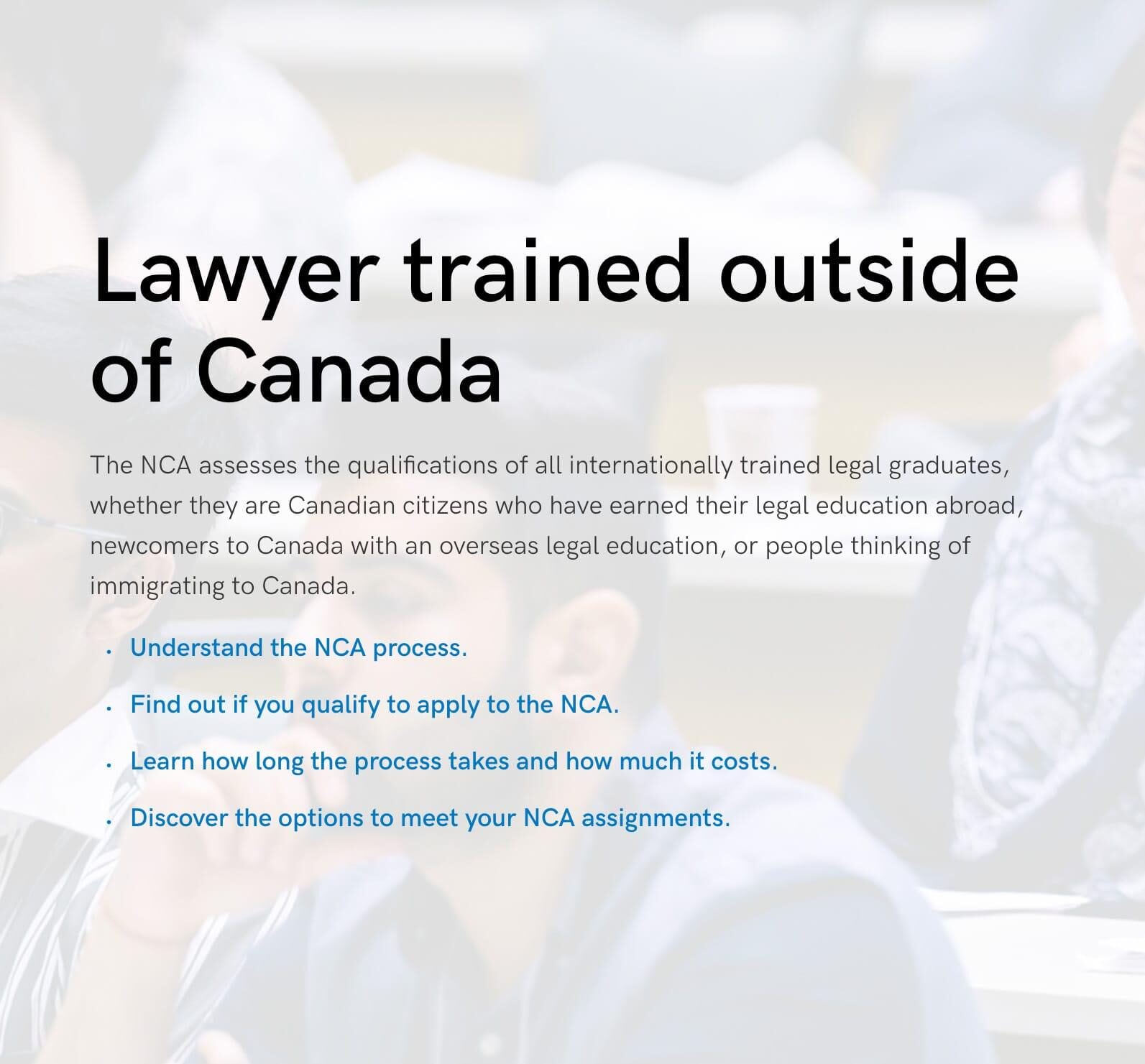 This example shows the alternative audience-based navigation of the
Federation of Law Societies of Canada's
NCA website
. It is of course complementary to main navigation, and not seen as a replacement. You can see in the second image how the quick links are revealed.
3. Proof of Value
If your association's first priority is advocacy, then we suggest displaying positive statistics about your industry. Examples could be GDP produced, job numbers, or environmental impact. This can help establish your association's credibility and showcase the value of your industry.
If the priority is on building the membership base, then you may want to instead include testimonials from existing members. This can help build trust and demonstrate the benefits of joining your association.
Why it's important: Proof of value reinforces your association's credibility and highlights the positive impact of your industry. This can increase the likelihood that visitors will want to engage with your association or industry.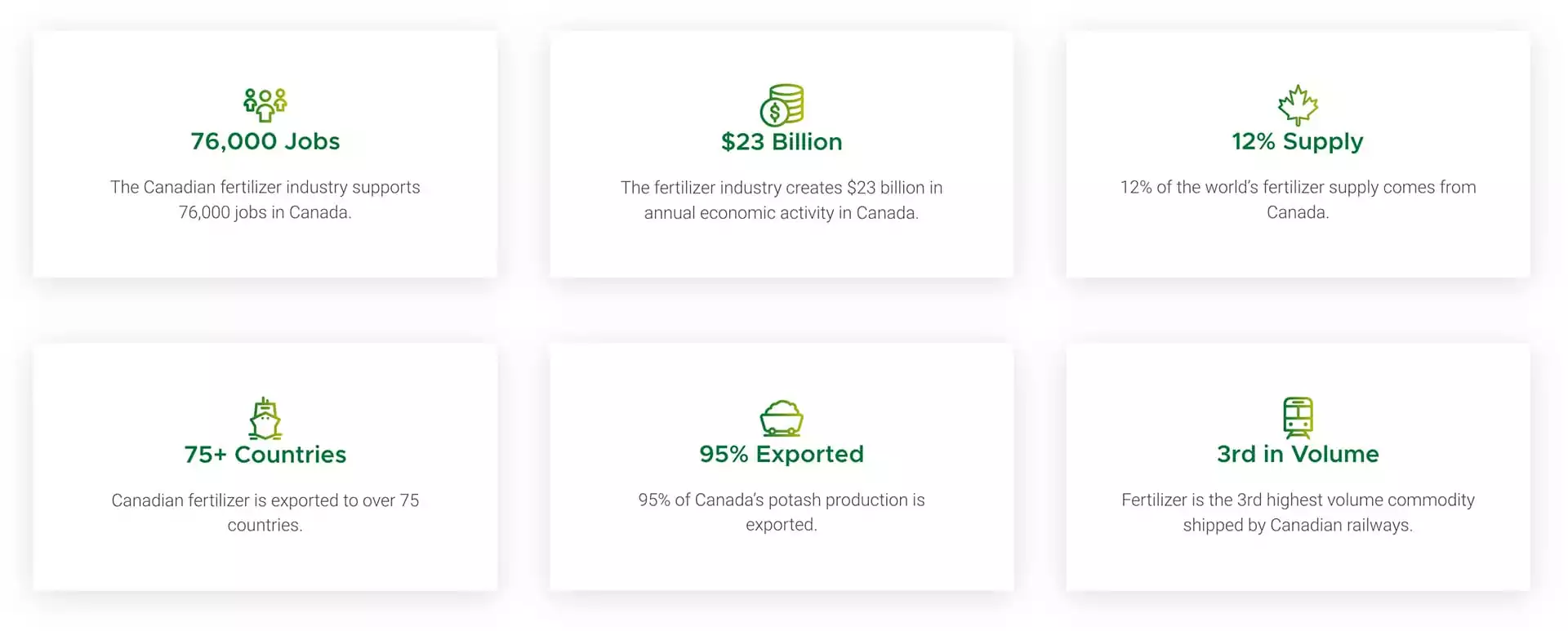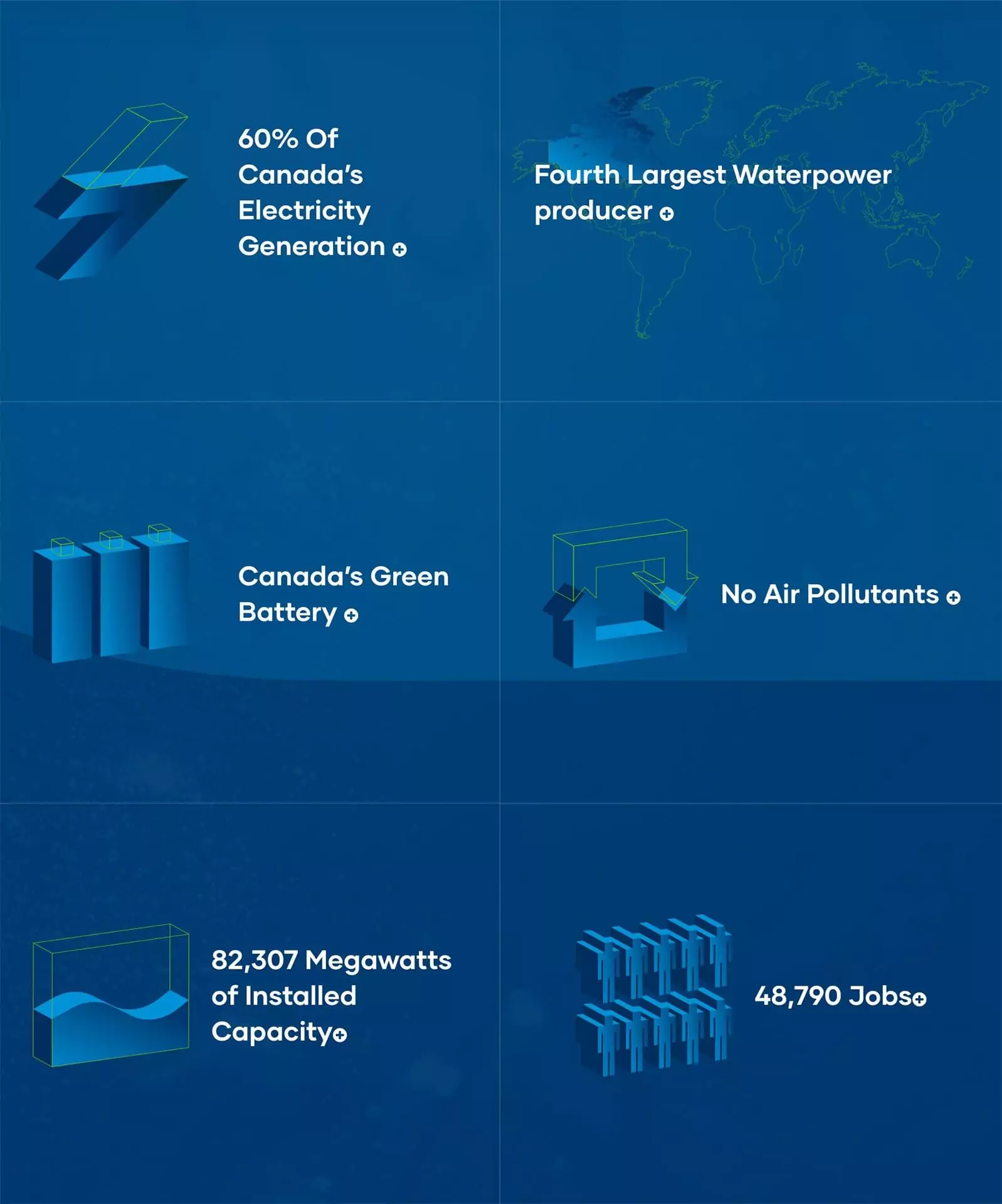 Here are some examples of different techniques and ways to highlight proof of value. Adding icons and infographics can add visual intrigue.
4. Benefits
Showcasing the benefits of your industry or membership can help persuade visitors to support your association's advocacy efforts. Consider focusing on the benefits that are most relevant to your association's goals and target audience.
Why it's important: Highlighting the benefits of your industry or membership helps demonstrate the value of your association. It also encourages engagement from your target audiences.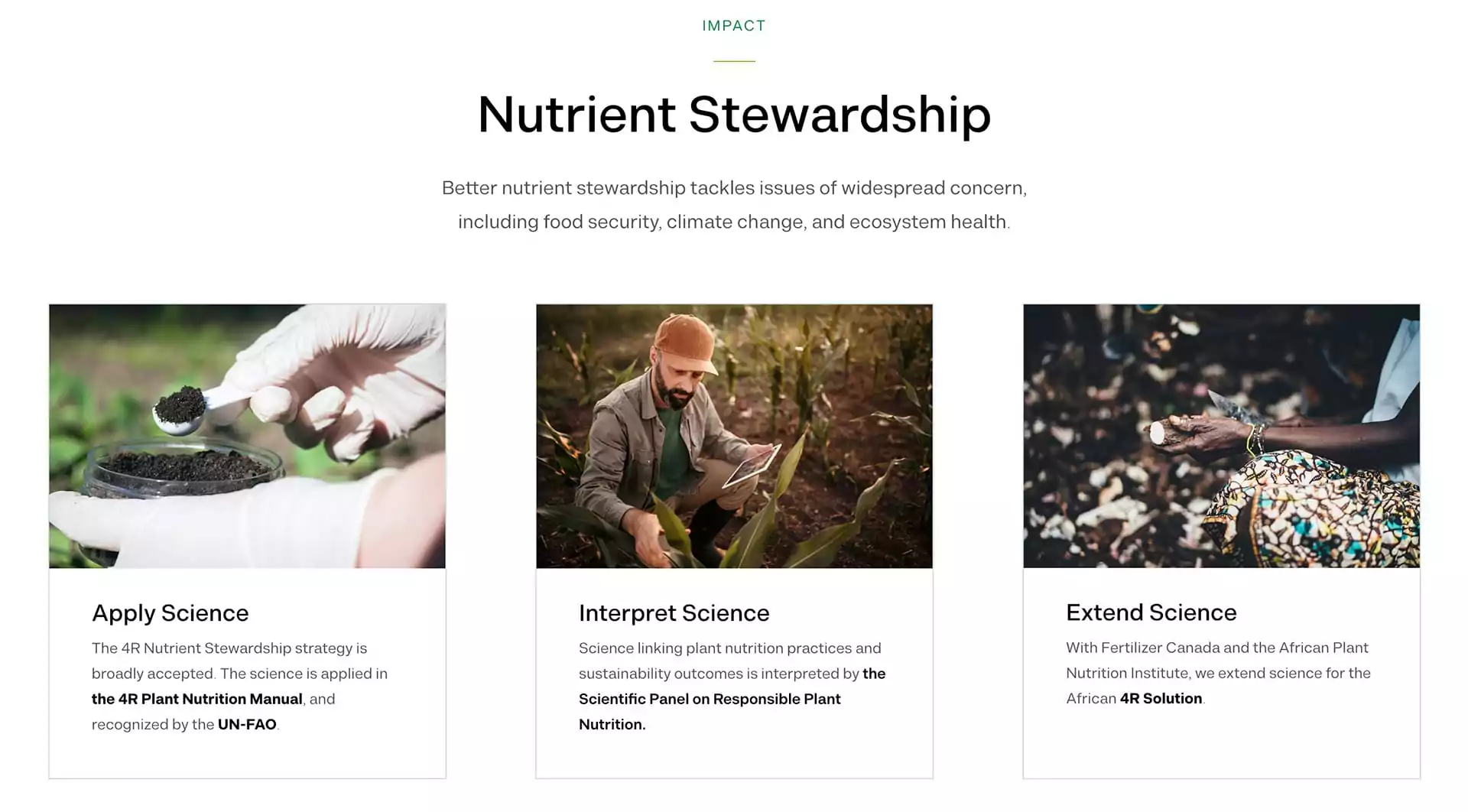 Here are some examples of different techniques and ways to highlight benefits. The last one from WiN Canada actually shows the benefits of membership. How this section works will be dependent on the association's objectives.
5. What We Do
This section provides a high-level overview of your association's main services or what your focuses are. Examples might be advocacy, training, or partnership building. It's essential to clearly communicate the core functions of your association. That way visitors understand the scope of your work and how it aligns with their interests.
Why it's important: A well-structured "What We Do" section helps visitors quickly grasp the purpose and activities of your association. This increases the likelihood of them engaging with your organization further.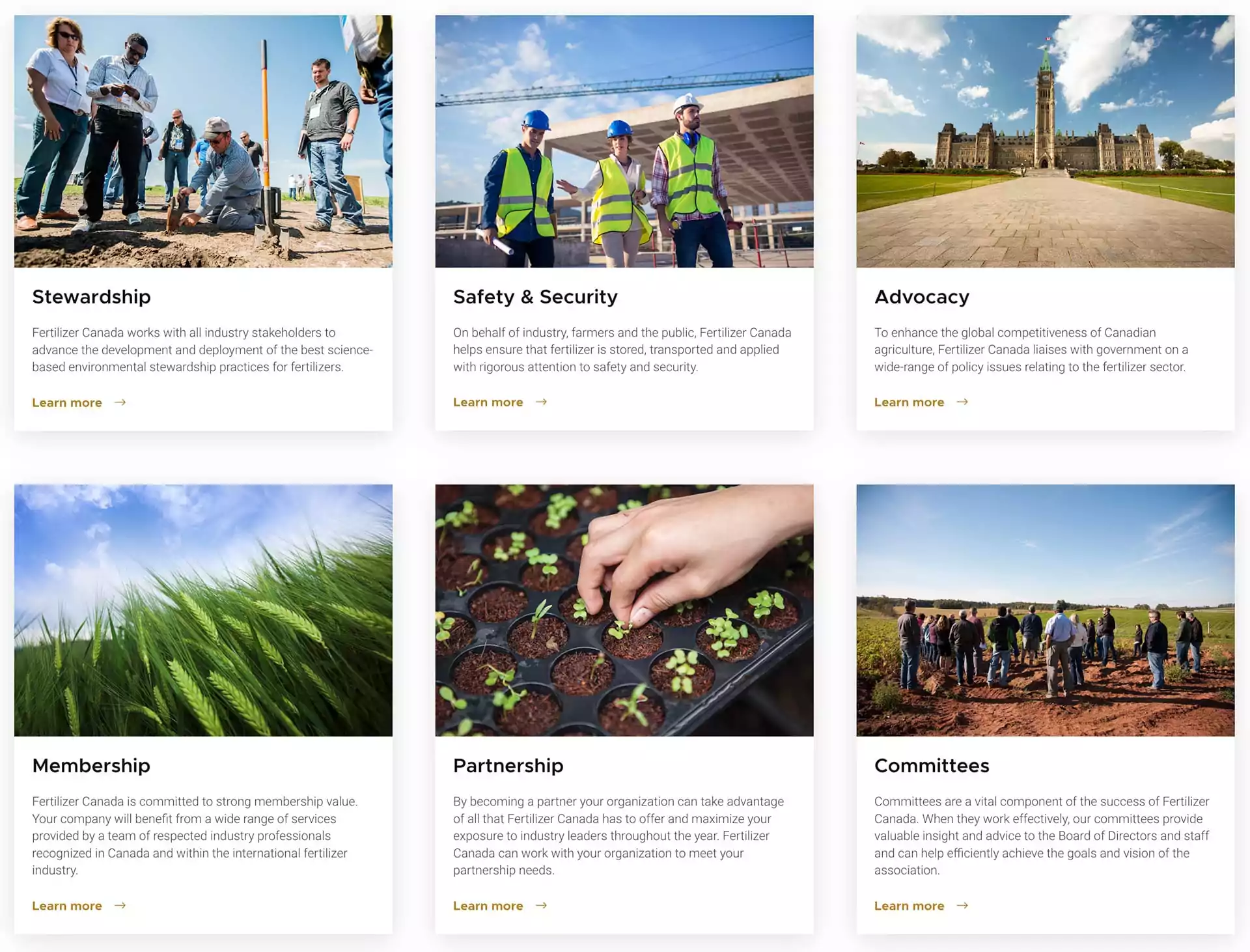 Above are various examples of ways to show what your association does in a high level way. These can always link over to more expansive pages on the topic.
6. Latest
Featuring the latest news, articles, events calendar, or resources related to your industry and association keeps your homepage fresh and relevant. This section showcases your association's activities and the ongoing research in your industry.
Why it's important: The "Latest" section demonstrates that your association is active and engaged in the industry. This positions your organization as a thought leader and a valuable source of information for your audience.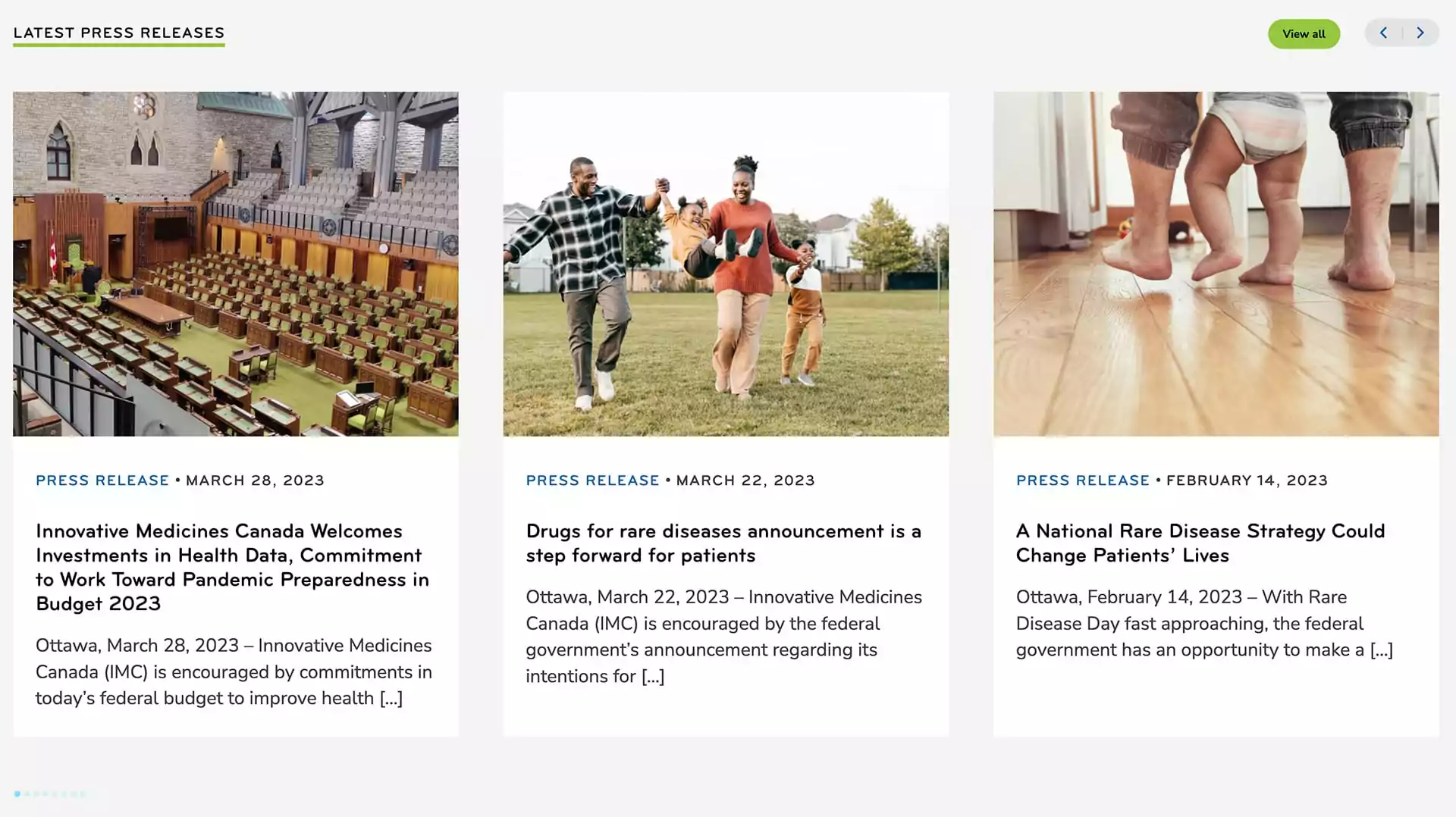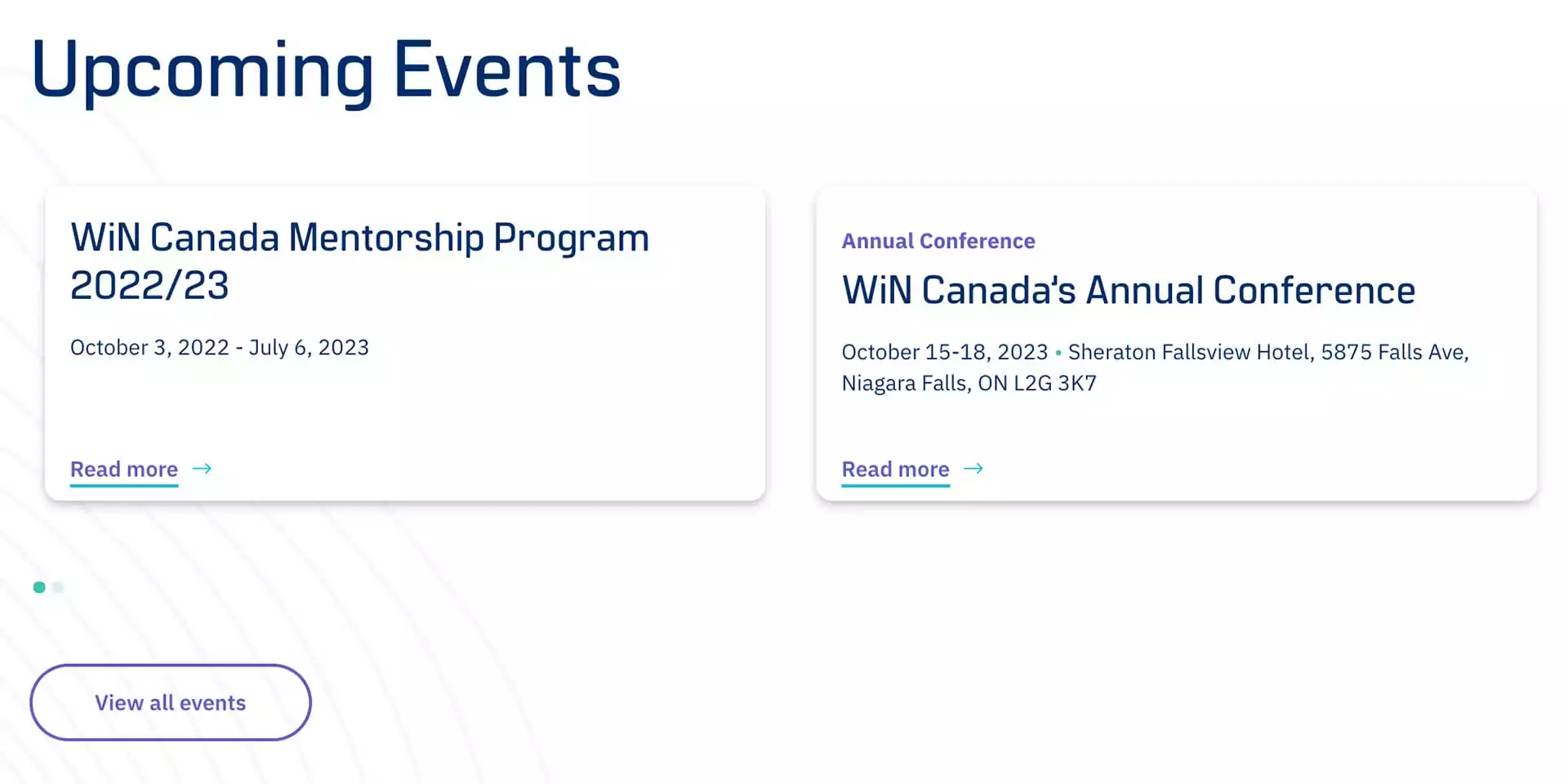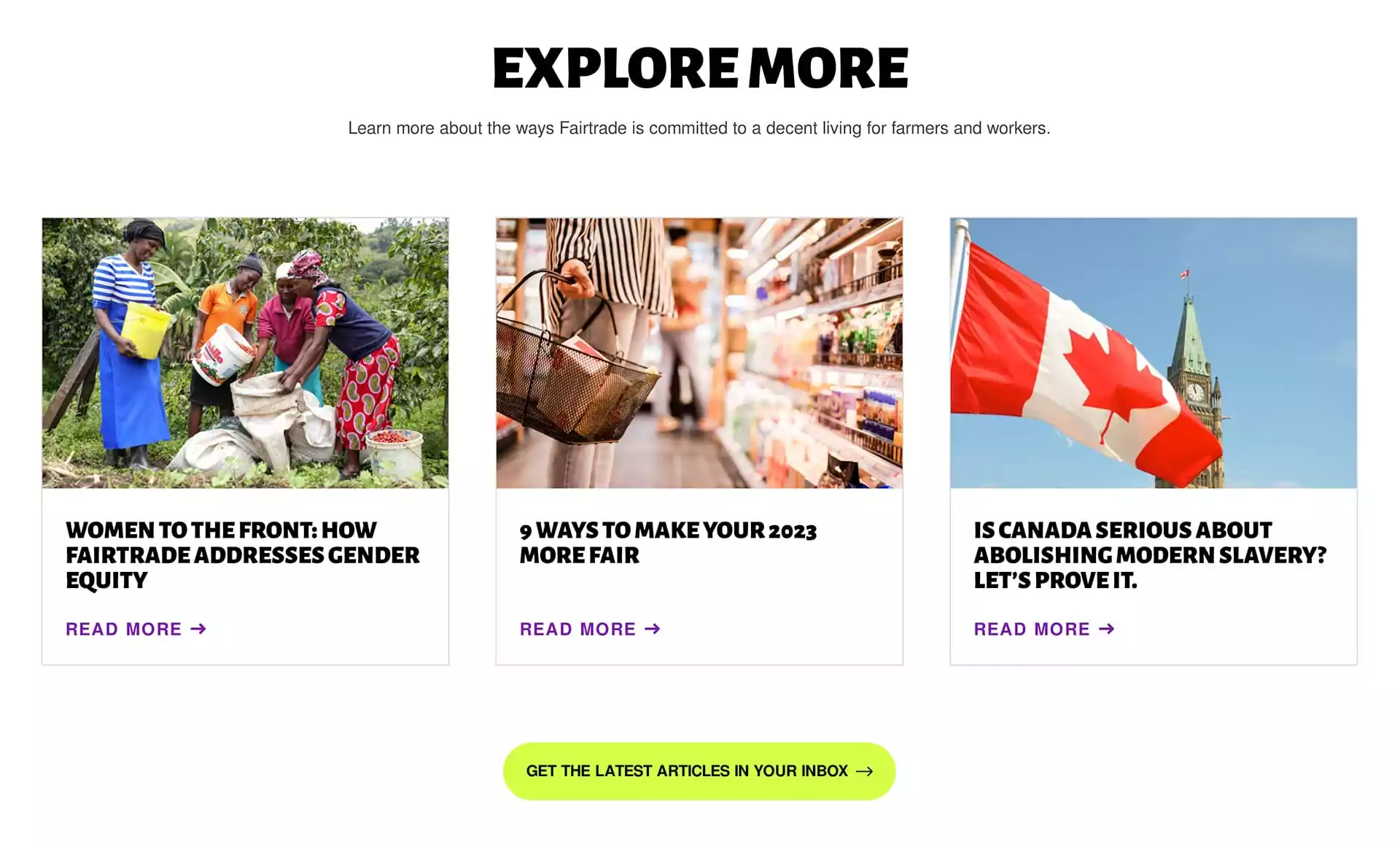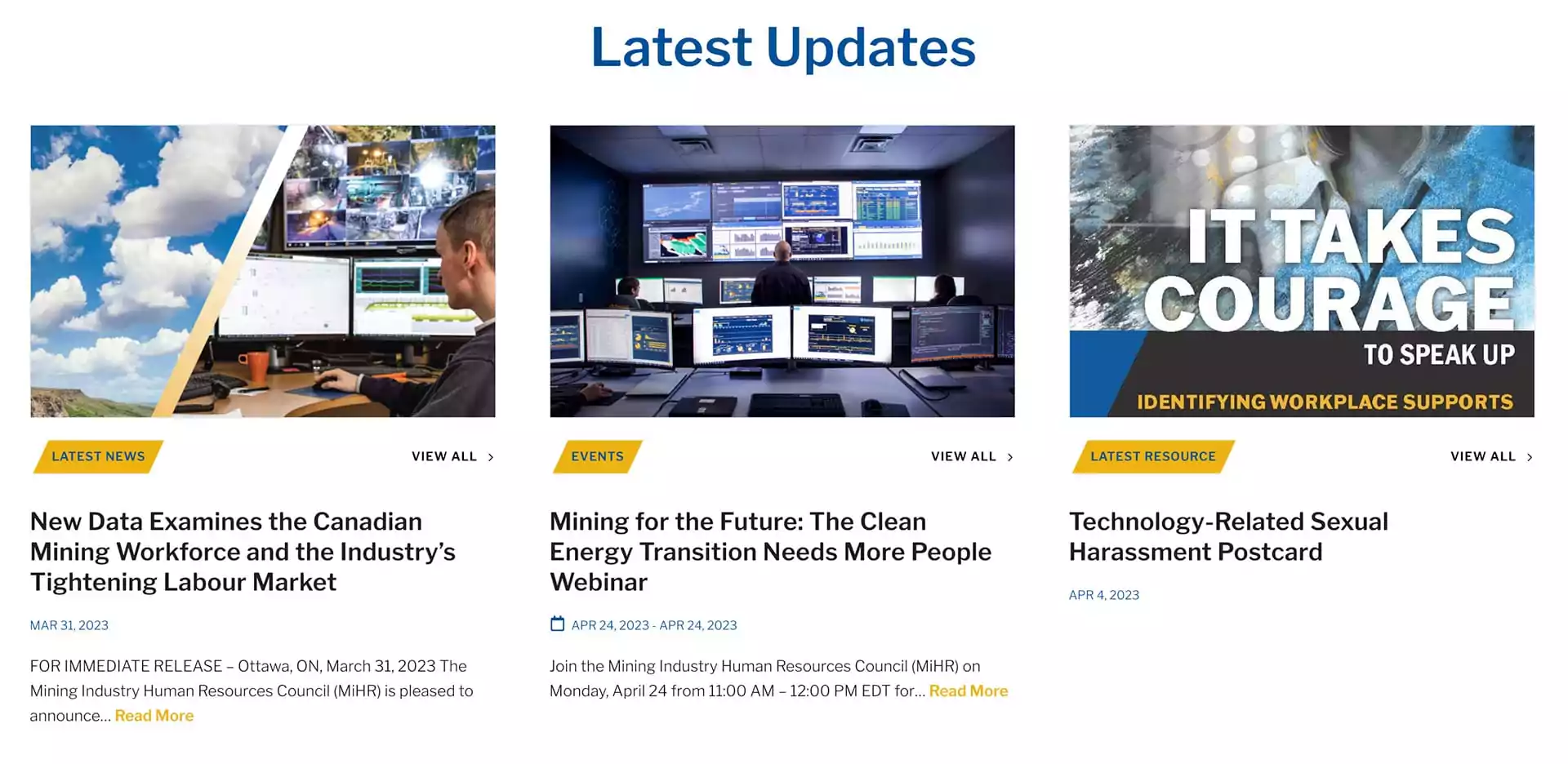 Here are some examples of the latest sections. Depending on what your association likes to promote, it might be beneficial to showcase one channel such as news or events. If you are taking a multi-channel approach to content generation, then you may want to show the latest of each (as in the last example).
7. Member Showcase (National Associations)
Highlighting your members and their impact on the industry can create a sense of community. It can also showcase the diverse range of professionals within your association. This section can feature member profiles, success stories, or even case studies, depending on your association's focus.
Why it's important: A member showcase not only celebrates the achievements of your members but also helps build a sense of pride within your association. This can encourage further engagement and membership growth.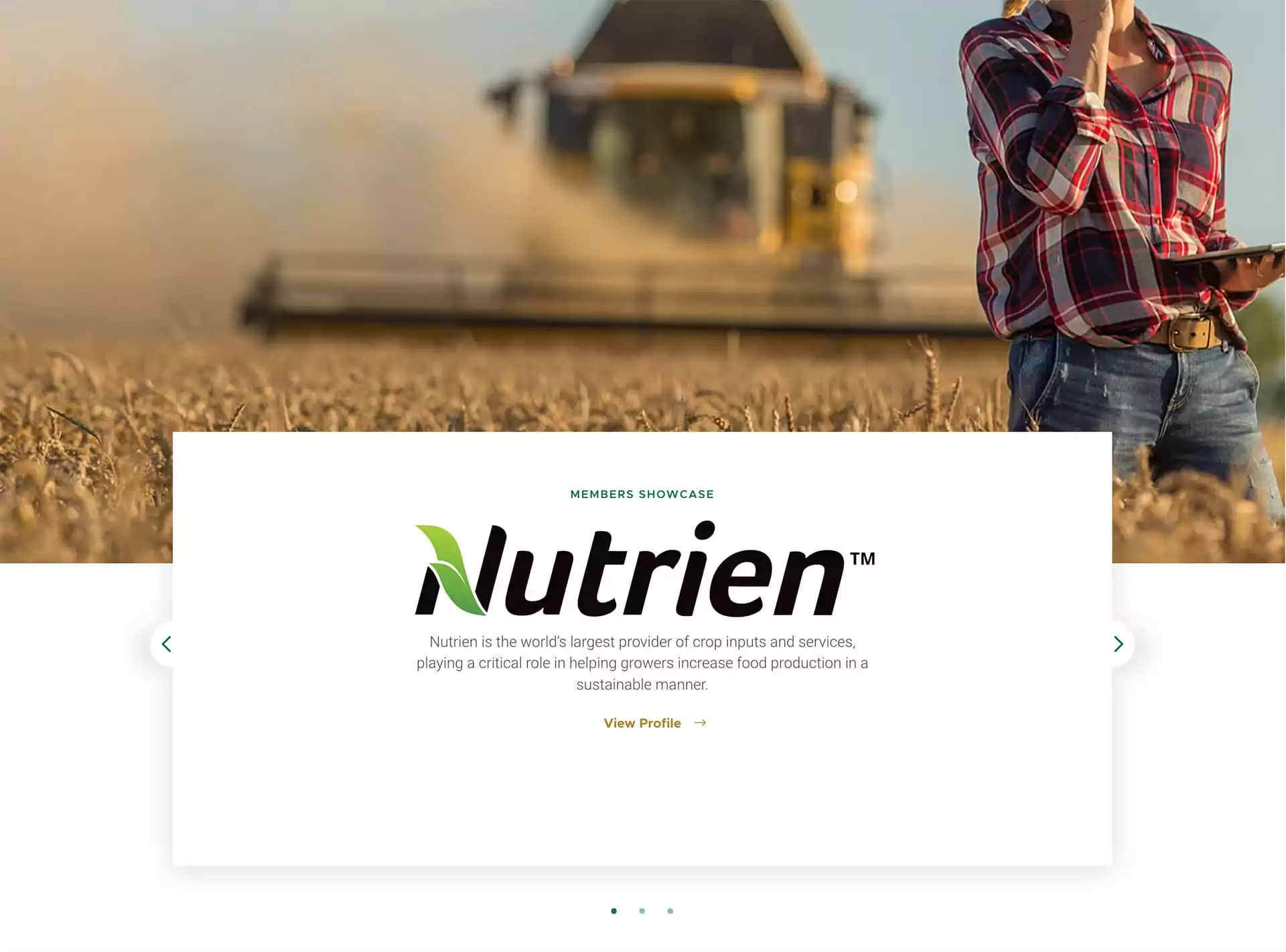 This example above is from the Fertilizer Canada website. There are three members highlighted in this slider which link to their respective profiles.
8. Final Call-To-Action(s)
At the bottom of your homepage, include a final Call To Action (CTA) tied to your association's goals. If your main focus is advocacy, consider encouraging visitors to subscribe to your e-newsletter or follow you on social media. If you have multiple goals, consider offering more than one CTA to address each objective.
Why it's important: A well-placed final CTA can help guide visitors toward the next steps in engaging with your association. This increases the chances of converting visitors into potential members, supporters, or advocates for your cause.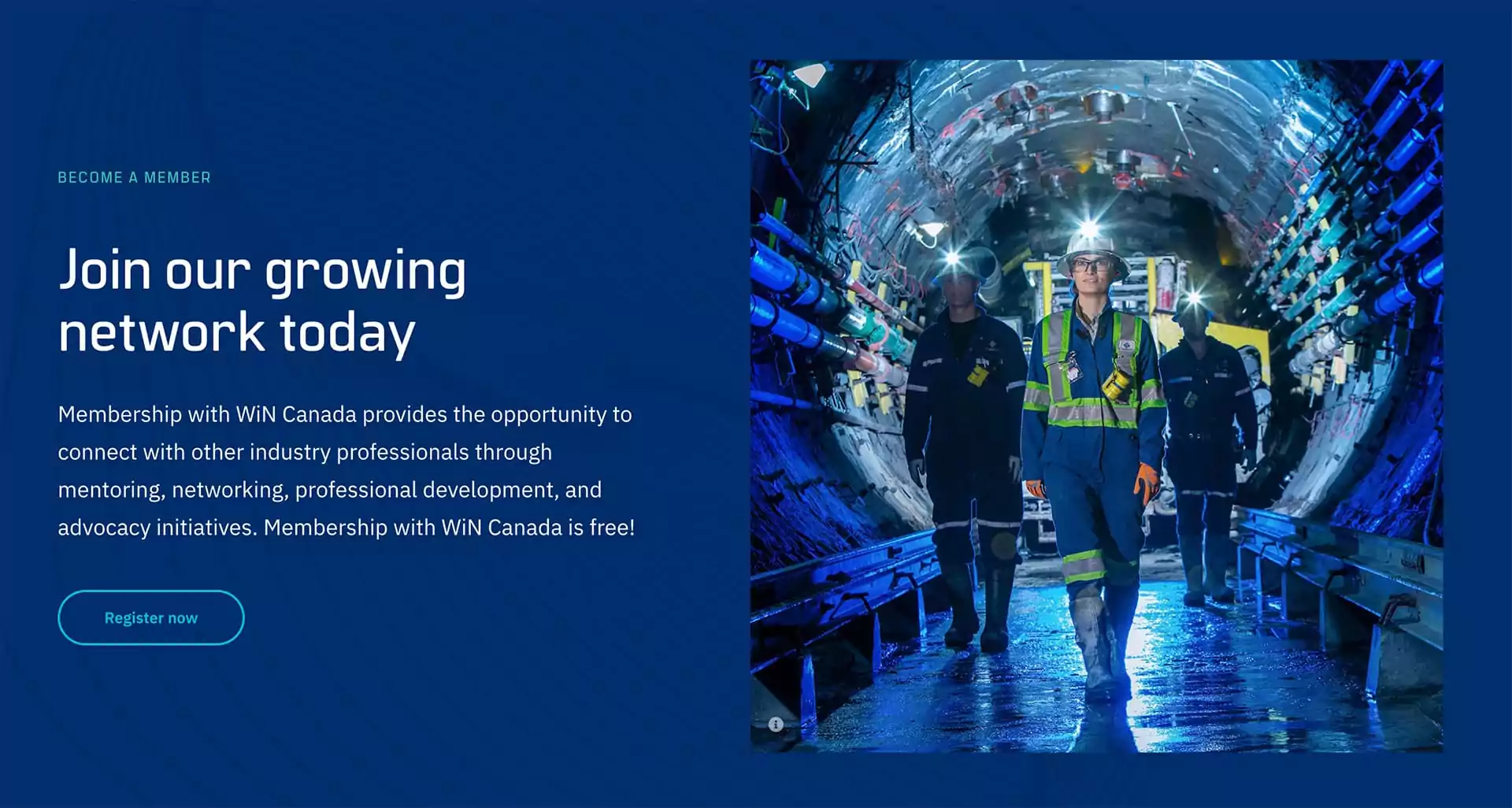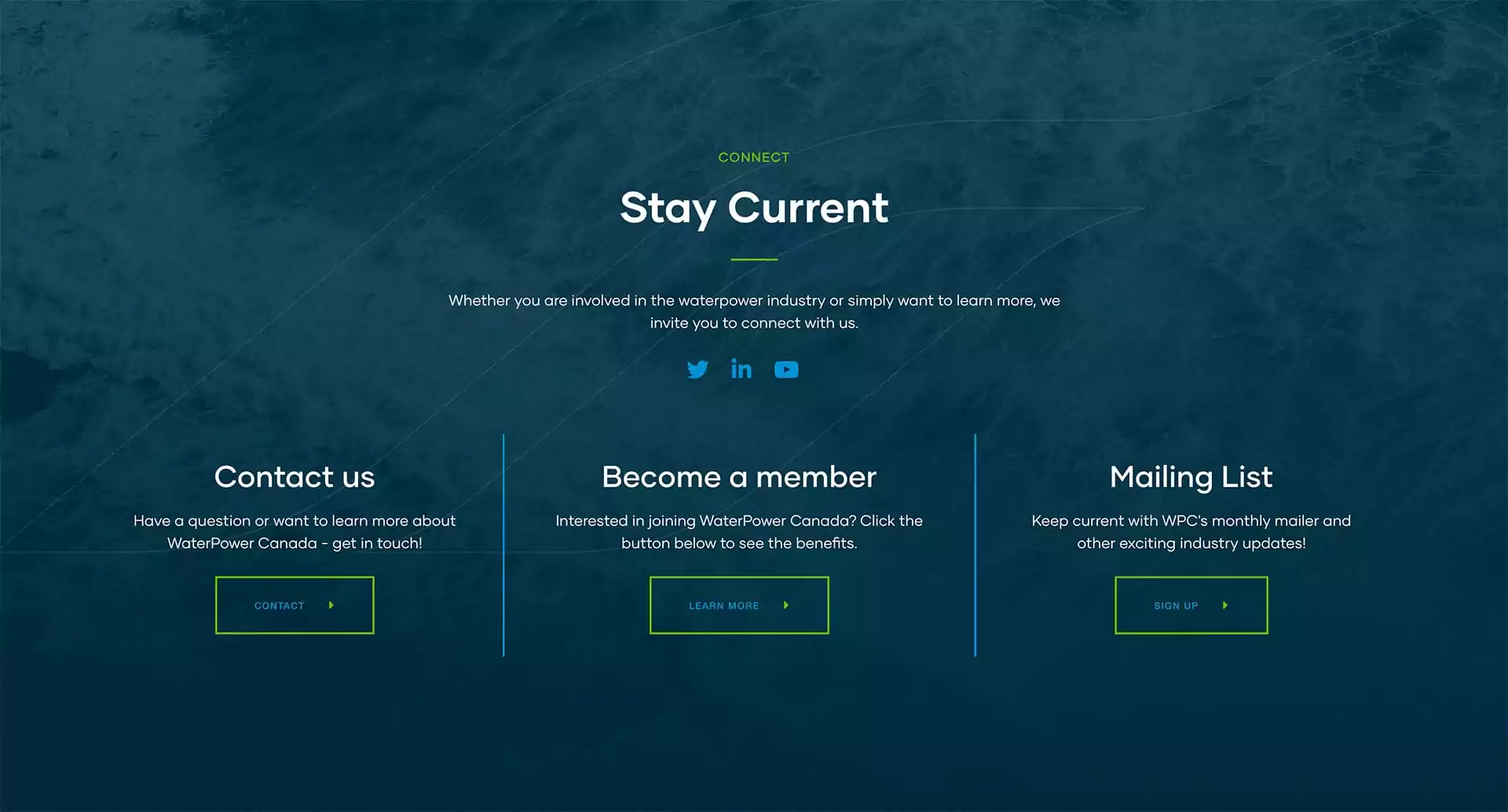 Here are various examples of final CTAs, and how they may differ based on the objectives of the association.
Conclusion
In conclusion, designing a powerful and effective homepage for national associations requires a deep understanding of the association's objectives and priorities. By focusing on the goals of your association and catering to your audience's needs, you can tailor the homepage's design and messaging to resonate with your target audience.
Incorporating the elements discussed above will not only showcase your association's expertise, but also position your organization as a thought leader. Keep in mind that the right approach to web design and content creation can make a significant difference in how your audience perceives and interacts with your association.
Further Exploration for National Associations
In order to see more examples of what we've been talking about in this article, feel free to visit our case studies section. We've also listed a sample of our national association websites we've designed that showcase the elements discussed:
Did you find this article helpful?
Stay updated on the latest industry insights, how-to guides, and expert opinions by following our LinkedIn page. Don't miss out on valuable content to help you stay ahead in your field.