Who we are
We are a small, multi-disciplinary team of designers and coders who strive for absolute quality. If you'd like to work with us, or for us, get in touch!
Our Principles
At Baytek, we have four guiding principles that we stand by. By following these principles, no matter the project, we can fulfill our clients' objectives and stand by the finished product.
Setting
Goals
Everything we do at Baytek stems from establishing goals – it is the only way we can truly measure the success of a project. The majority of these goals will be business objectives – an increase in leads, an increase in qualified employee applications, an increase in membership and so on. By defining these goals at the outset, we can ensure we are building a design to achieve them.
Always
Collaborate
We believe the only way to achieve a successful project is through collaboration. This doesn't just mean internally as a team, but also with our clients. We facilitate our clients' knowledge of their company and industry through every step of our process.
Details
Matter
At Baytek we require everyone to have an eye for detail – because the details matter. Whether that is in branding, where every logo design has complex ideas behind it, or in web design, where every pixel lines up with the next. If you work with us, you'll soon realize our penchant for detail.
Embrace Change
We realize that the industry we are in is constantly changing and so we are always looking ahead. But rather than fear it, we embrace it. That means we are always on the cusp of the latest technologies, whether that be in design or development. We like to think of ourselves as flexible and progressive in our nature. It's in our DNA as a company.
Our Team
Baytek is a dedicated team of highly qualified individuals who have been creating brands and websites for over 20 years. We are a service-oriented company with a penchant for quality and detail, and have a long list of clients in many industries including private corporations, associations and governments.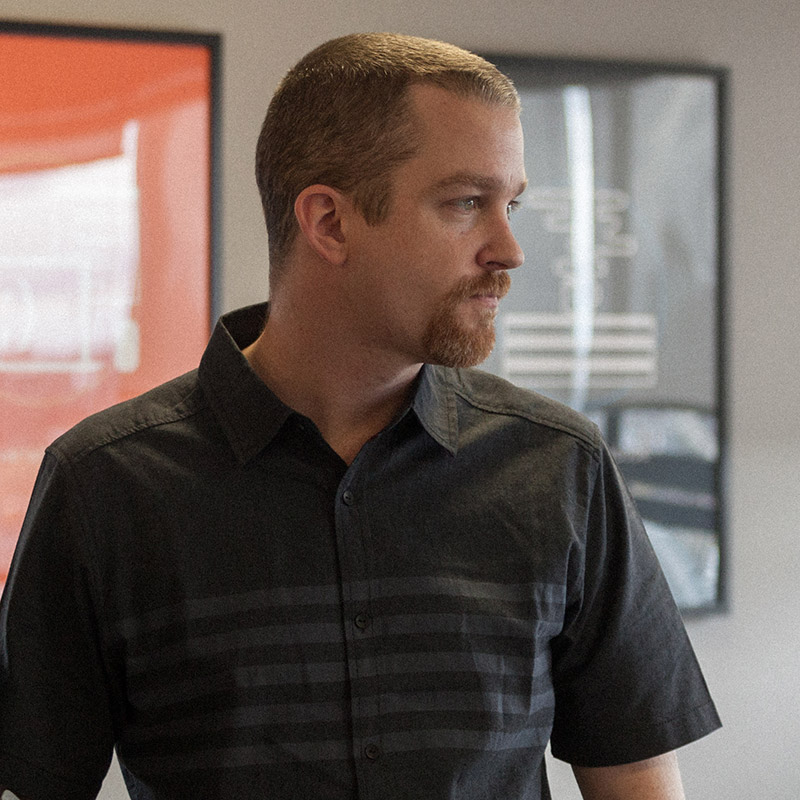 Sébastien Belley
Executive Director
Sébastien (or Seb), has been with Baytek for his entire career of 18 years. He has seen the web evolve to what it is today and has been involved in hundreds of projects along the way. He oversees all of Baytek's projects and clients, and is always your point-of-contact throughout the project life-cycle and beyond. On his downtime, Seb enjoys golf and other outdoor activities.
Favourite Show: Game Of Thrones, Westworld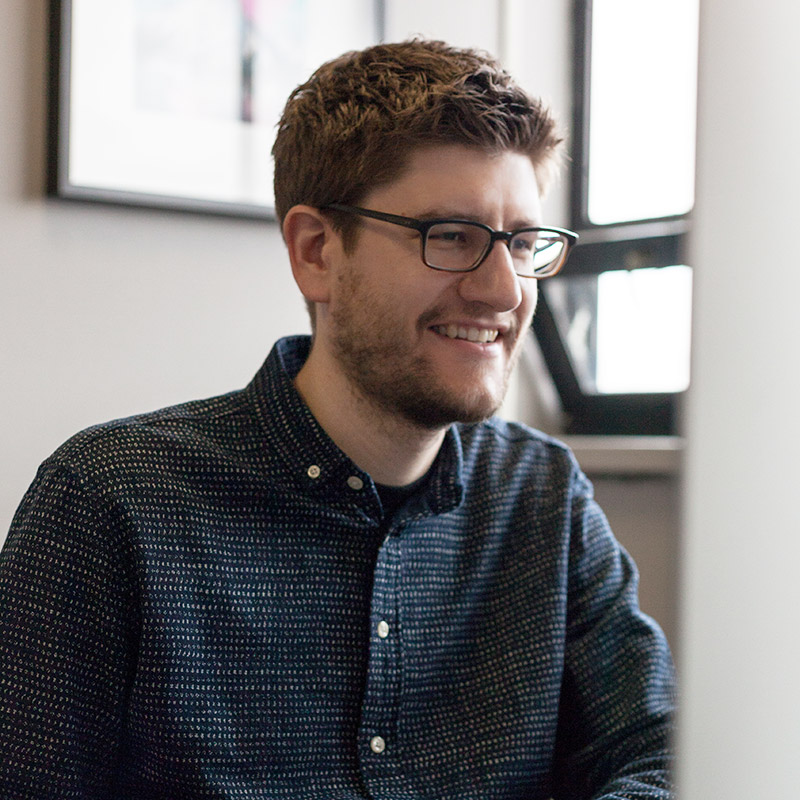 Jim Hopkins
Creative Director
Jim is an internationally experienced creative director with more than 13 years experience of branding and design, leading a vast array of creative projects resulting in high-end, beautiful looking designs. Also the bassist in Ottawa's electro indie rock band FEVERS, Jim is a true creative that will transform your ideas, as vague or precise as they may be, into stunning visual representations.
Favourite Show: Fargo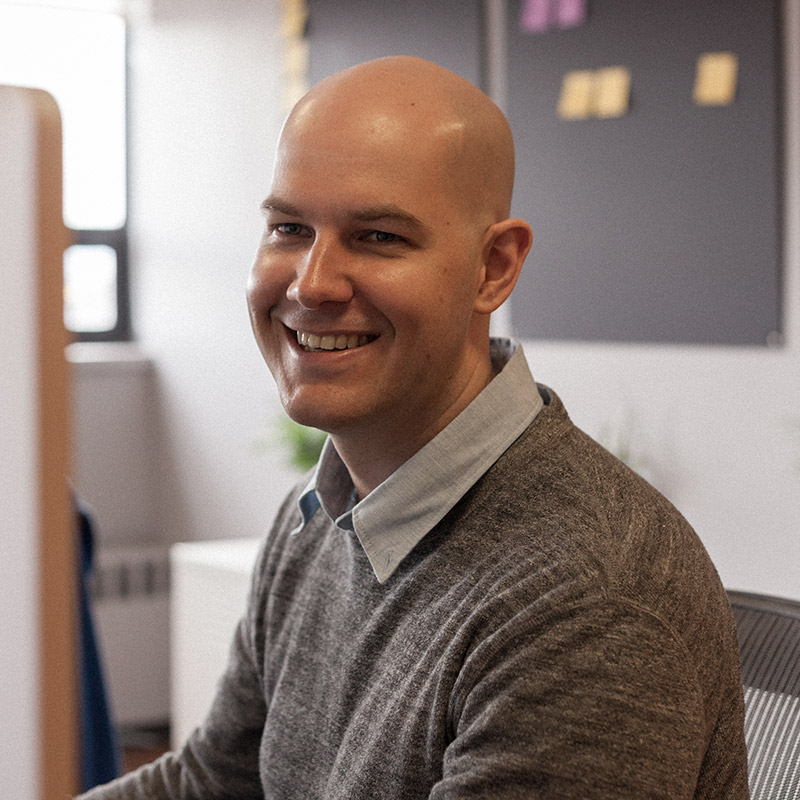 Chad Sehn
Technical Director
Chad has been programming since the internet became popular and has played a leading role on numerous development projects in sectors ranging from entertainment, government, ngo, technology, health, finance and almost everything in between. Being an avid Crossfitter and self proclaimed foodie, the struggle is real…but welcomed?
Favourite Show: The Wire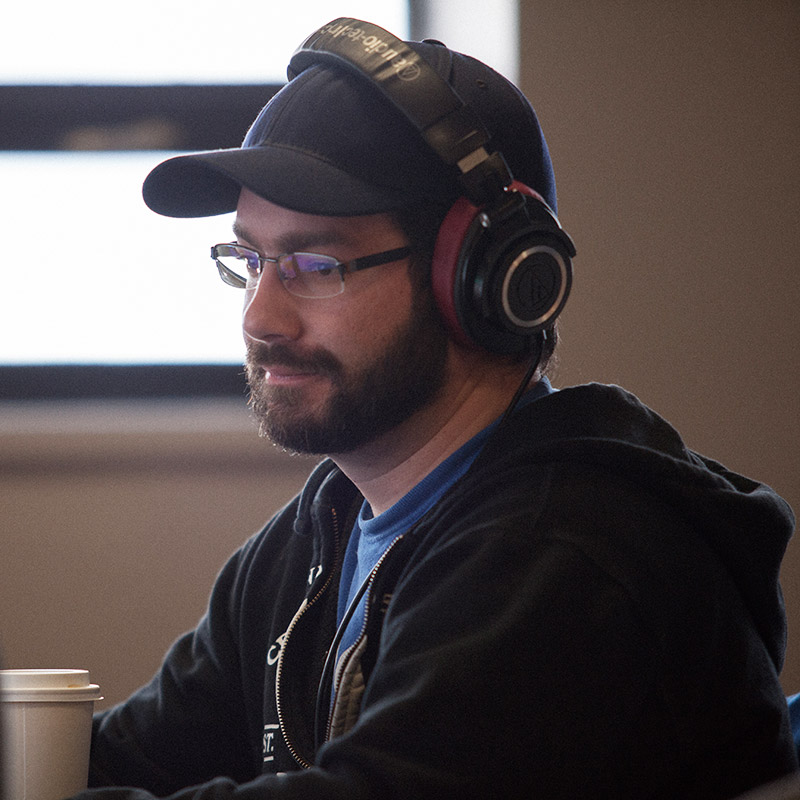 Yvon Viger
Major Programmer
Yvon has been programming on linux as a hobby since circa 2000. The passionate hobby became a career that he has been pursuing ever since, with now over 5 years at Baytek. His hobbies have now evolved to electronics, 3D printing and engineering.
Cool things: Winter, Hockey, Skiing, Snow, Programming, Electronics, 3D printing, Computers and Video Games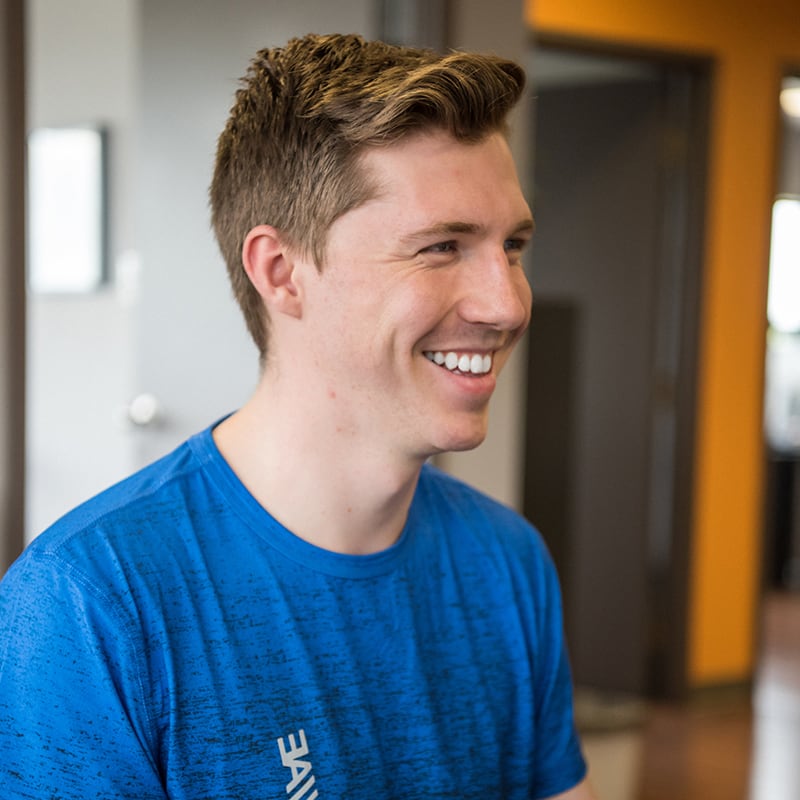 Ian Clarke
Front End Developer
Ian's web roots started long ago with the now-defunct Dreamweaver and Flash applications, back when animated banners were all the rage! Since then, he has dabbled in everything that is web and graduated with a Bachelor of Information Technology (and even seen Safari become the new IE8). When not wrestling with cross-browser bugs, he can be found photographing various stuff or playing video games with friends.
Favourite Show: Westworld, Brooklyn Nine-Nine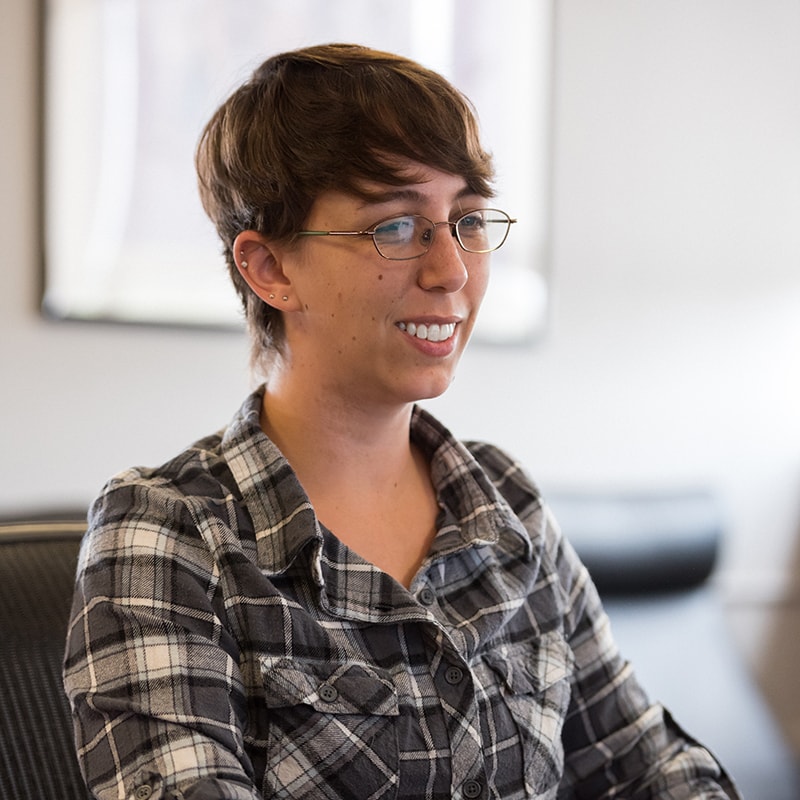 Sarah Marinoff
Web Application Developer
Sarah's earliest foray into web development consisted of self-published fan fiction, presented in absolute-positioned tables and hosted on Geocities. She has come a long way since the early 2000's, earning a Bachelor of Information Technology and leaving IE6 behind. Programmer by day, geek by night, she enjoys vidya, collectible card games and watching Netflix with her cat, Malcolm Reynolds.
Favourite Show: Buffy the Vampire Slayer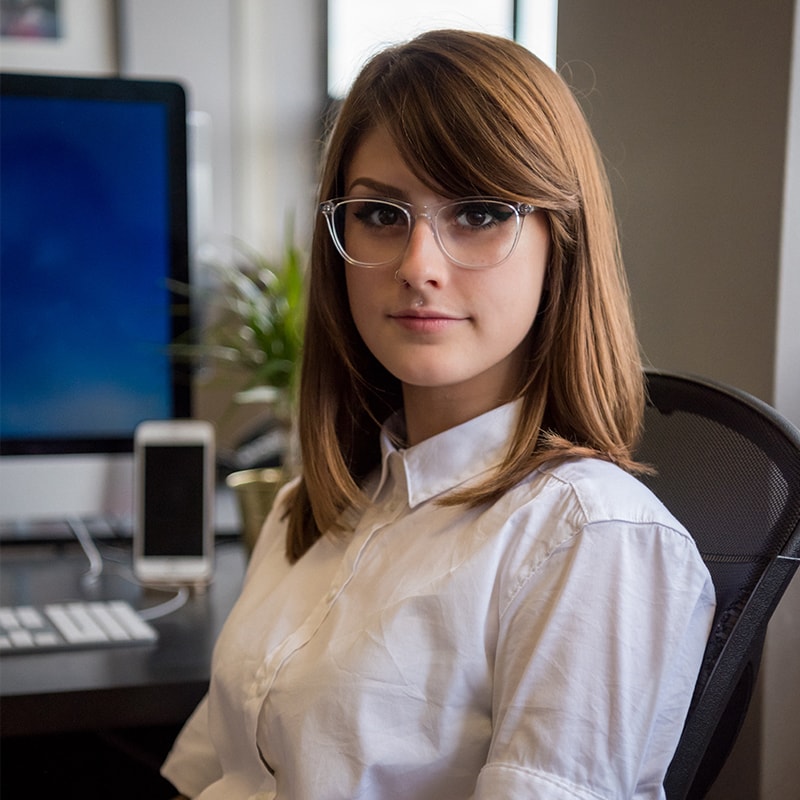 Francesca Payette
Designer
Francesca is new to the scene, but is not to be underestimated. Recently graduated with an advanced diploma in graphic design, Francesca has touched many different areas, giving her a multidisciplinary approach to her work. With a never-ending source of energy, love for web design and UX, she is constantly immersing herself in new design trends. In her spare time, Francesca enjoys cycling, arts, video games and walking her dog, Rocky Balboa.
Fav show: Kitchen Nightmares & The Bachelor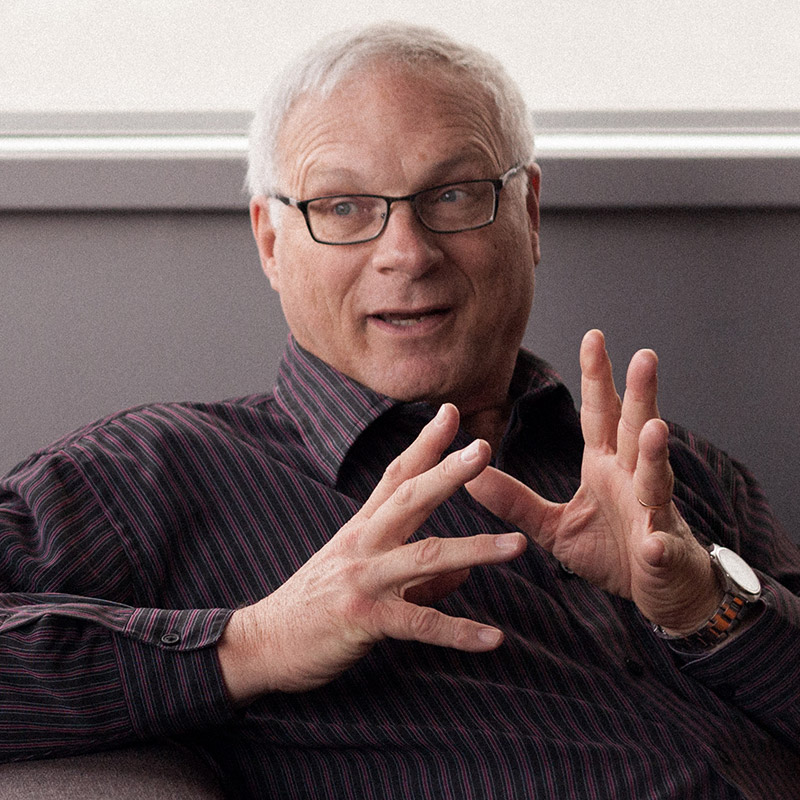 Peter Kniewasser
Chief Financial Officer
Peter is a professional accountant with over 40 years experience, so, yes, he's a bit older than the rest of the team in chronological years. Peter was fascinated with the business Baytek was in and came in 2007 to "help out" and now he is still here responsible for our finances while working in his semi-retirement. He says it's the perfect arrangement! So on many afternoons, Peter enjoys XC skiing in the cold and biking in the warm.
Favourite Show: Happy Valley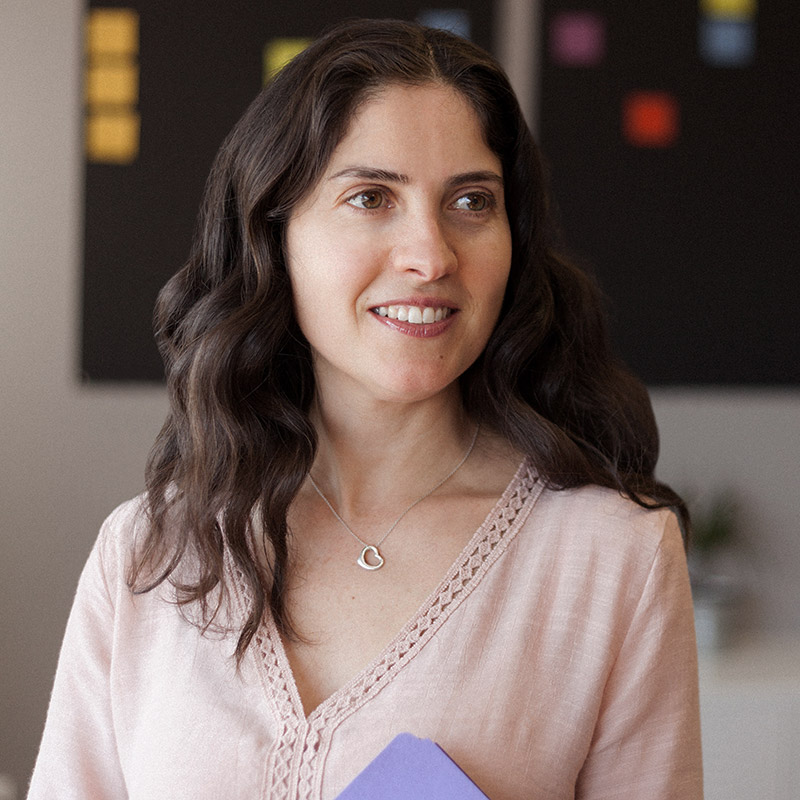 Pia Rhodes
Customer Service Representative
Pia has over 20 years of experience providing customer support. She is a good listener and strives to make sure the customer is completely satisfied. She will help make your experience at Baytek an enjoyable and successful one! Pia is a mother of three who juggles work and home life with great pride, all the while enjoying traveling and cooking.
Favourite Show: Top Chef
Careers
We are a small, fun, project-driven agency. We make an emphasis on quality over quantity when we choose our projects, and the same could be said for our employees. Our projects run the creative gamut of branding all the way to back-end development, and we like it that way. Be prepared to wear a few hats.
Work Environment
Our office is located on the top floor of the City Centre building in Ottawa, offering fantastic views of the river and the downtown skyline. Natural light, a collaborative environment and a central location are just some of the perks.
Benefits Package
Employee health and wellness is a priority at Baytek and is why we offer a comprehensive benefits package.
Transportation
Being centrally located and close to public transport, we encourage employees to take advantage of that with a free bus pass. We're fully accessible by foot, bike, bus, train and rickshaw. Parking passes can also be arranged.
Flexible Work Hours
We realize that not everyone likes to work 9 to 5. While there are certainly limits (we don't do graveyard shifts unless there's a deadline!), we can accommodate most schedules.
Technology
Each employee is given a new iMac with the latest design and coding tools. We also encourage open discussions on best practices and technologies.
Social Outings
We're not a shy bunch here at Baytek, so we love to get together outside of the office. We often organize activities such as zip-lining, golf, BBQs and pub outings.
Current Opportunities
Front End Developer
As a front end developer, you will be expected to wear multiple hats and have your hand in a few projects at a time, all the while pushing the boundaries of design and executing the latest development techniques. We like to be at the cusp of innovation and creativity.
At Baytek, we value eye for detail. It's what sets us apart and we don't accept anything less. At the same time, we are a fun, friendly team with collaboration being a large part of what we do – internally and externally. You will be expected to be comfortable at working as part of a team, but also happy to be left to your own devices to complete your work.
You will be expected to have experience in both design and development fields – and a passion for creating high end, beautiful looking products. We are designers, developers, marketers and leaders – if you want to have a big impact at a small team, read on.
You'll need to have:
A portfolio of exceptional web layouts and designs
Expert level knowledge of HTML5, CSS3, SASS
Experience with build tools like Gulp, Webpack, etc
Experience with CSS animations/transitions
Experience with front end Javascript platforms/tools like React, Angular, VueJS, etc
Experience building sites or applications for all screens
Experience with web site optimization
Experience with cross browser and legacy browser testing
Experience with theming for a PHP based CMS (ex. WordPress, Drupal, Joomla, etc)
Constant drive for perfection
Passion for design and how it impacts society
Experience with design and UX tools like Adobe XD, Sketch, Photoshop, Illustrator, etc.
It'd be great if you have experience with:
Experience working in an agency environment or freelancing with demonstrable client/project list
Experience doing UX design
Experience with SVG Animations
Experience with HTML Canvas or WebGL
Experience with web or mobile application development
Experience with GIT or other source control systems
We are always on the look out for new talent – if you think you fit our aesthetic, please send your resume and portfolio to
careers@baytek.ca
.
Start forging ahead
Come over to our office for a coffee and let's chat about your business objectives. Let us show you what great messaging, design & development can achieve.
Connect