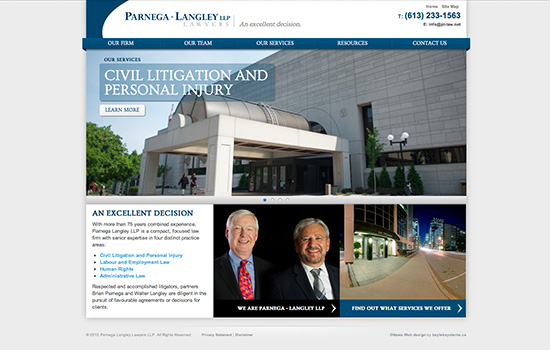 Who: With more than 75 years combined experience, Parnega Langley LLP is a compact, focused law firm with senior expertise in four distinct practice areas: Civil Litigation and Personal Injury. Labour and Employment Law, Human Rights and Administrative Law.
Solution: Baytek delivered a professional, corporate Website design that spoke to Parnega Langley LLP's target audience. Baytek also coordinated the original photography that is used throughout the site.
Testimonial: "We are extremely pleased with our new website. The people at Baytek Systems provided us with some excellent ideas for the site, and wrapped it all together for us. Much appreciated."
Walter T. Langley – Partner.