What we did
UX
Web Design
Web Development
Wordpress CMS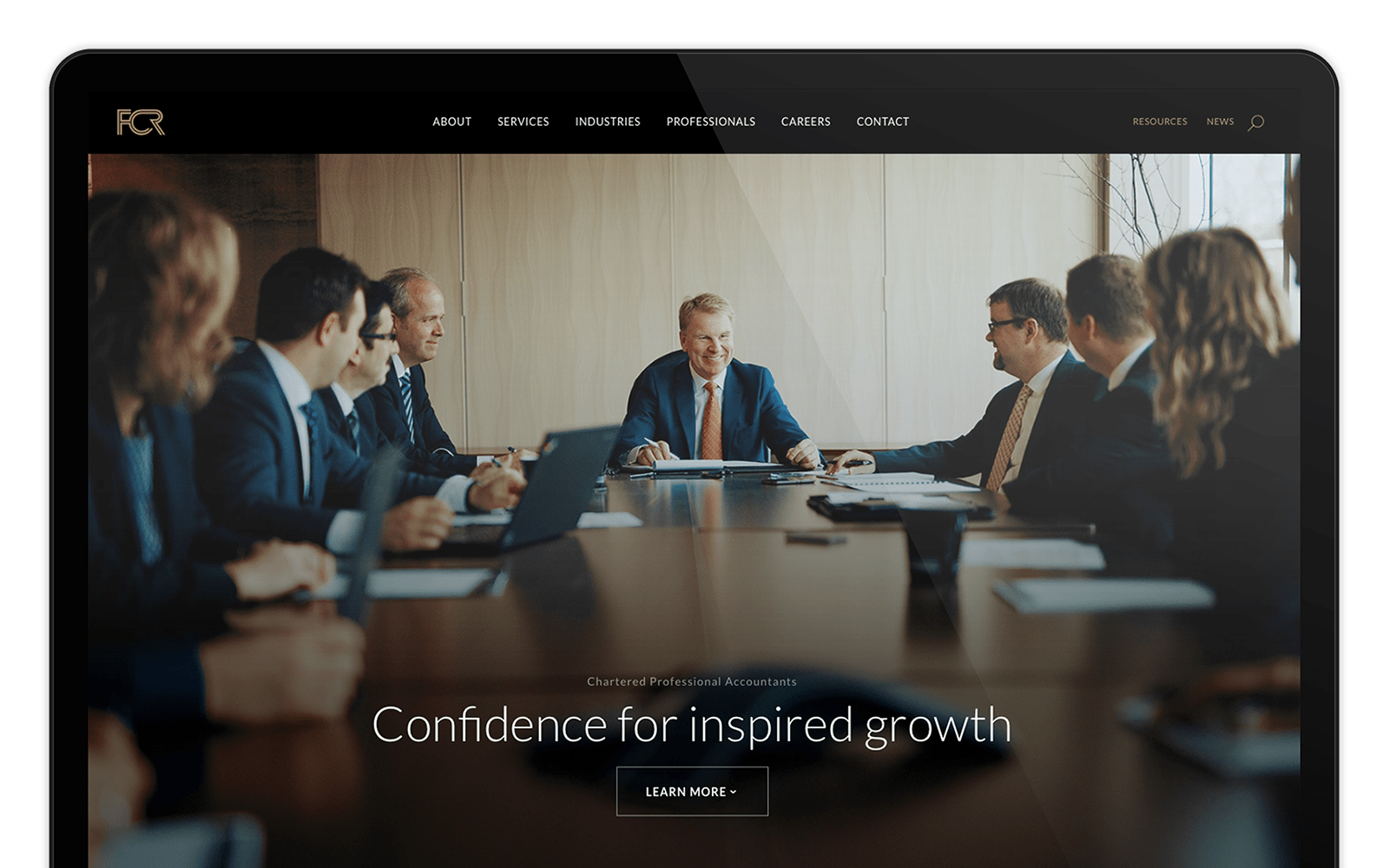 Professional In Every Sense
As the largest Chartered Accountants firm in Northern Ontario, FCR needed a website that matched their excellent reputation – one that was responsive, modern and beautiful. Using custom photography, we created a visual-centric site that really spoke about the firm focus on their people and the connections they offer.
Responsive. Modern. Slick.
We have optimized the design to work across all devices – all in a slick and speedy fashion. Despite being a very visually heavy site we have optimized every image and animation to produce the fastest load times. Try it out for yourself!