What we did
Branding
Print
UX
Web Design
Web Development
Wordpress CMS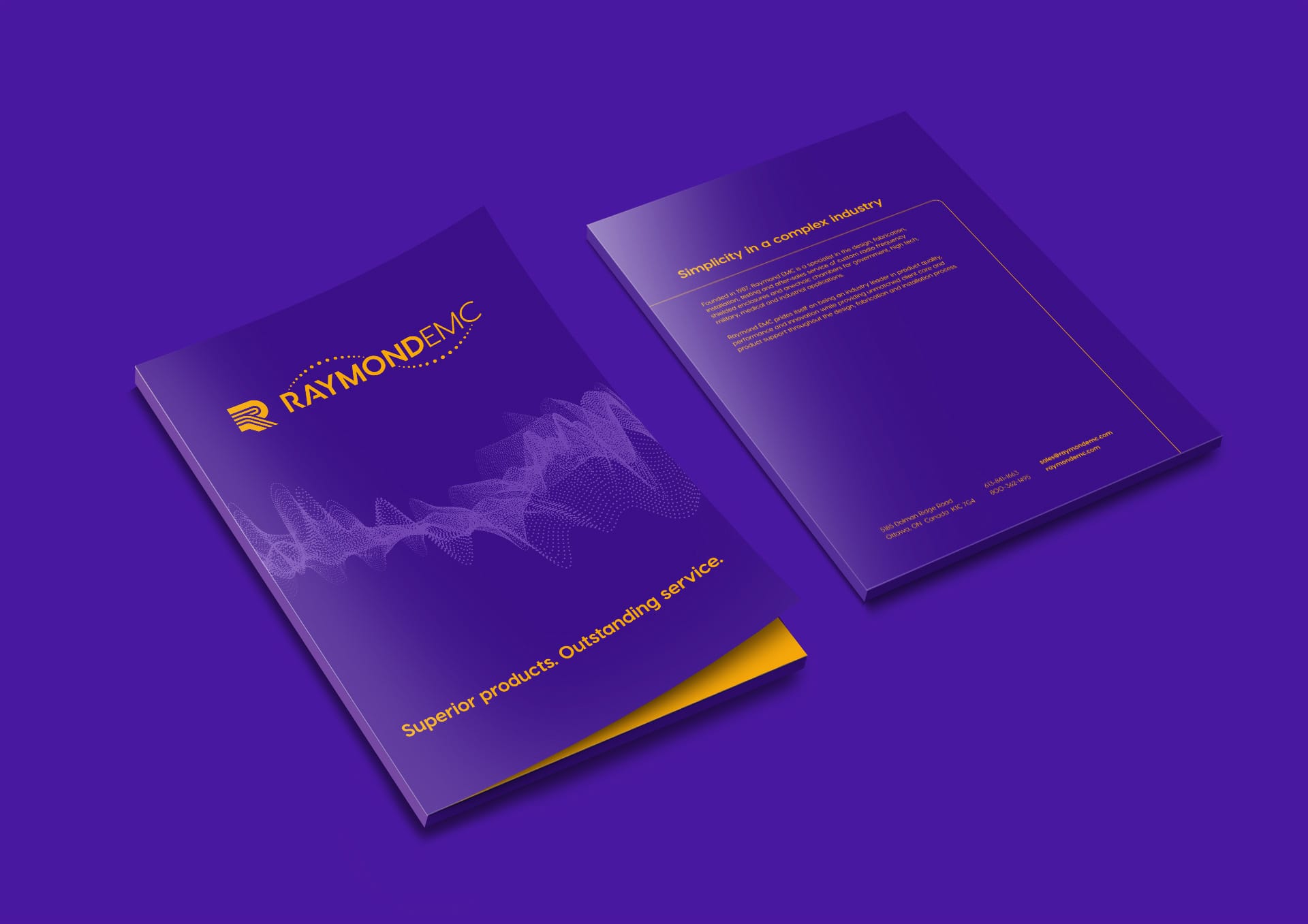 As with all our new clients, the first port of call was to engage in an in-depth discovery session with the project's key stakeholders. This enabled us to unearth Raymond EMC's (REMC) target audiences, and define each of their characteristics, objectives and challenges within the industry.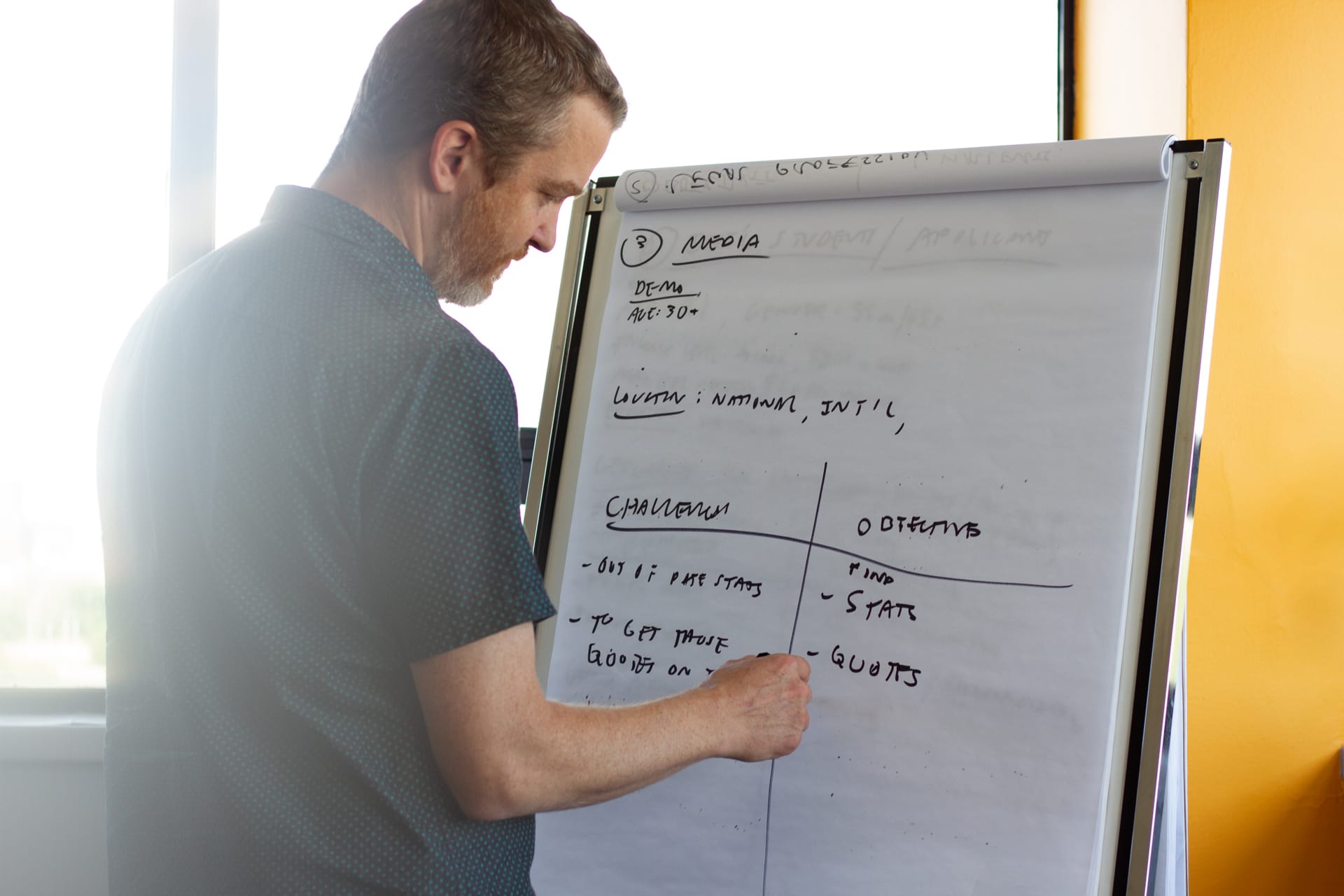 Beyond that, we delved into their unique selling points and what truly sets them apart from the competition. We understood quickly that they were already an industry leader in Canada, and the next push was to fully expand into the US market.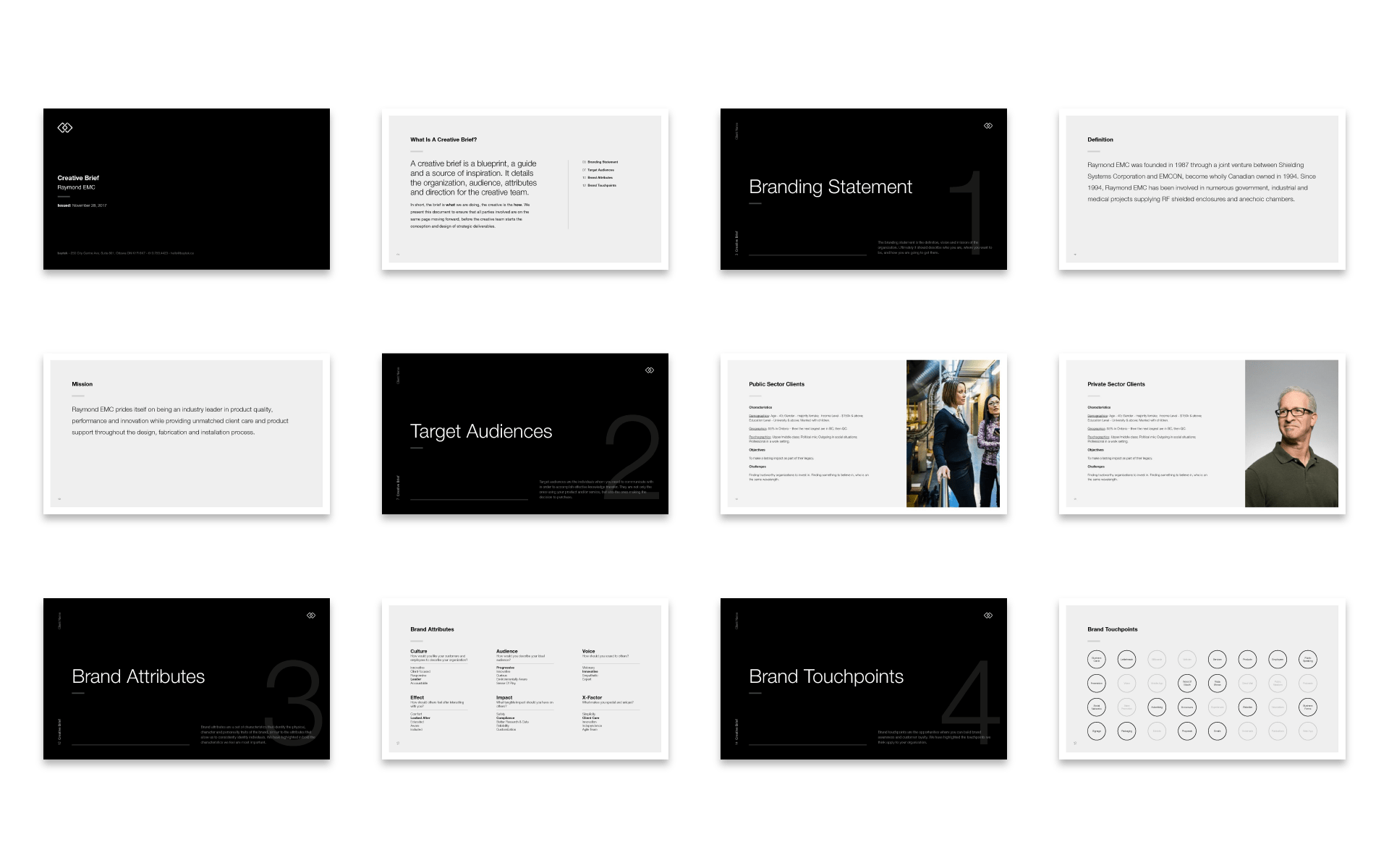 Understanding The Audience
In a niche industry, it can seem almost obvious who the key audiences of a company are. For REMC it was a combination of public and private sector clients, in a range of industries from military to technology.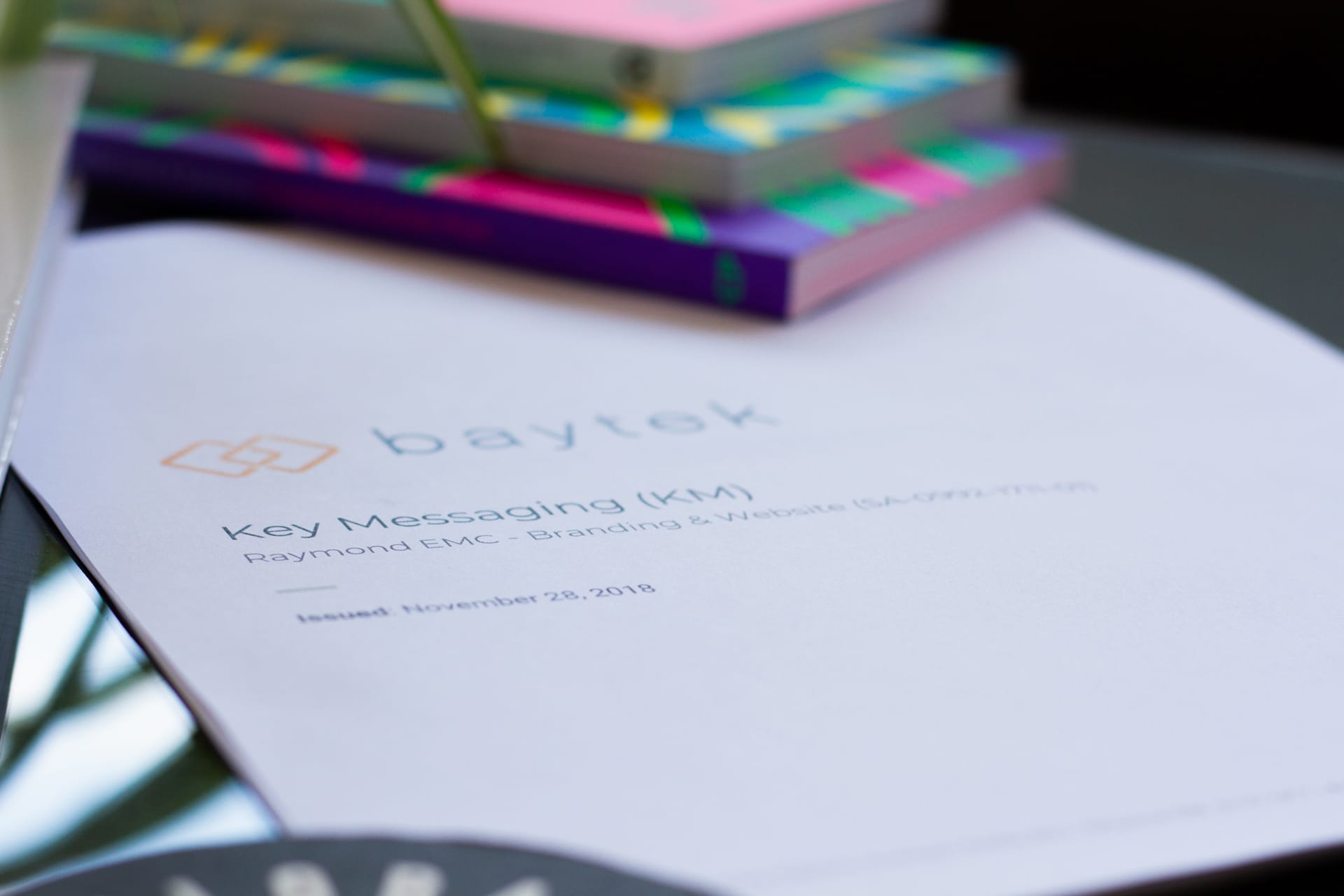 However, it takes time and research to really understand what they want to hear. This process enabled us to create a set of key messages that would allow REMC to reveal their points of pride in a tone of voice that their audience would appreciate.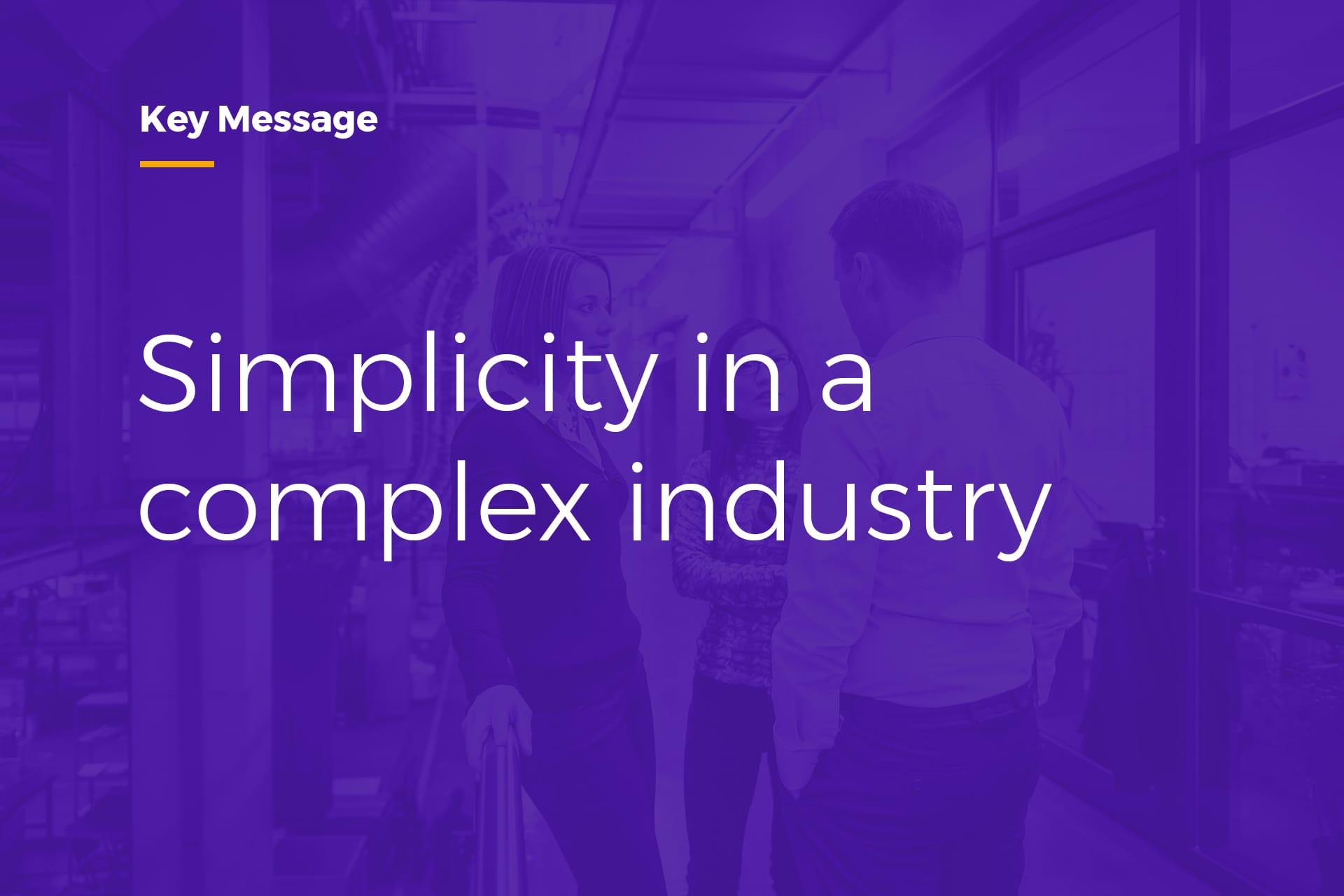 Sebastien and the Baytek team have done an outstanding job for Raymond EMC. Not only have they updated our branding, worked tirelessly to create a new and exciting website, but have taken on even the mundane work of some of our marketing and messaging material. They have equipped us to present an industry leading brand. Highly recommended!
Bruce Alexander
President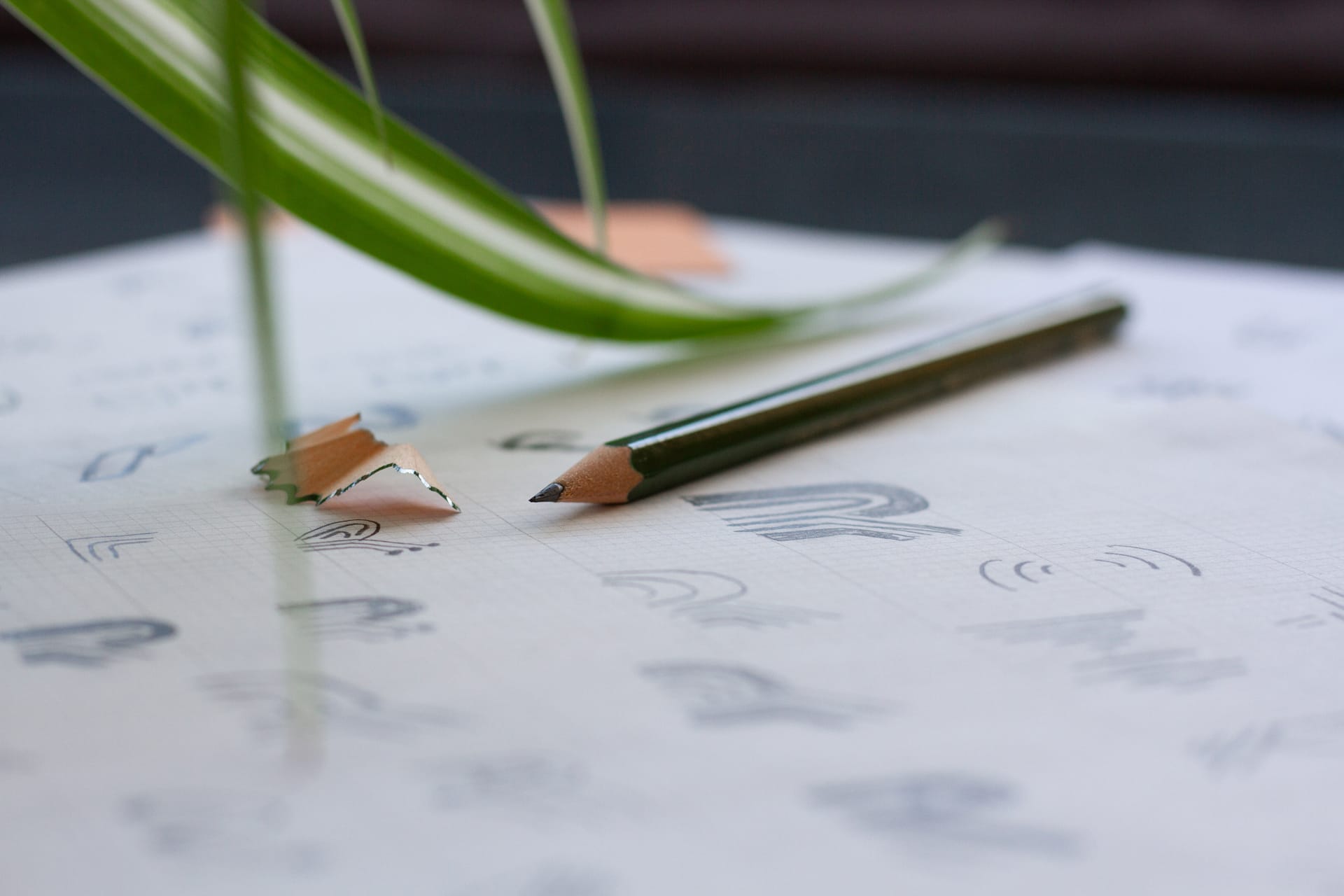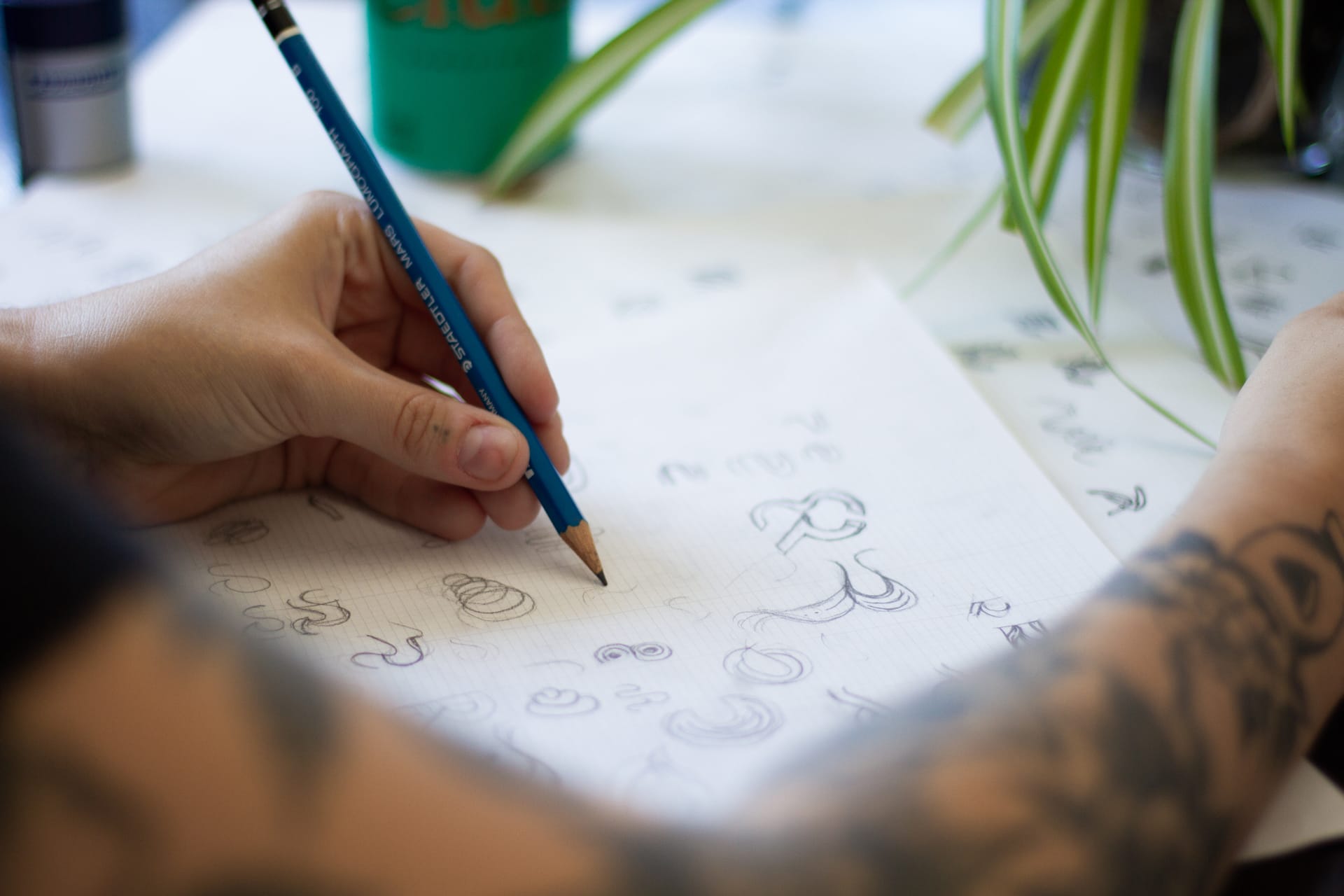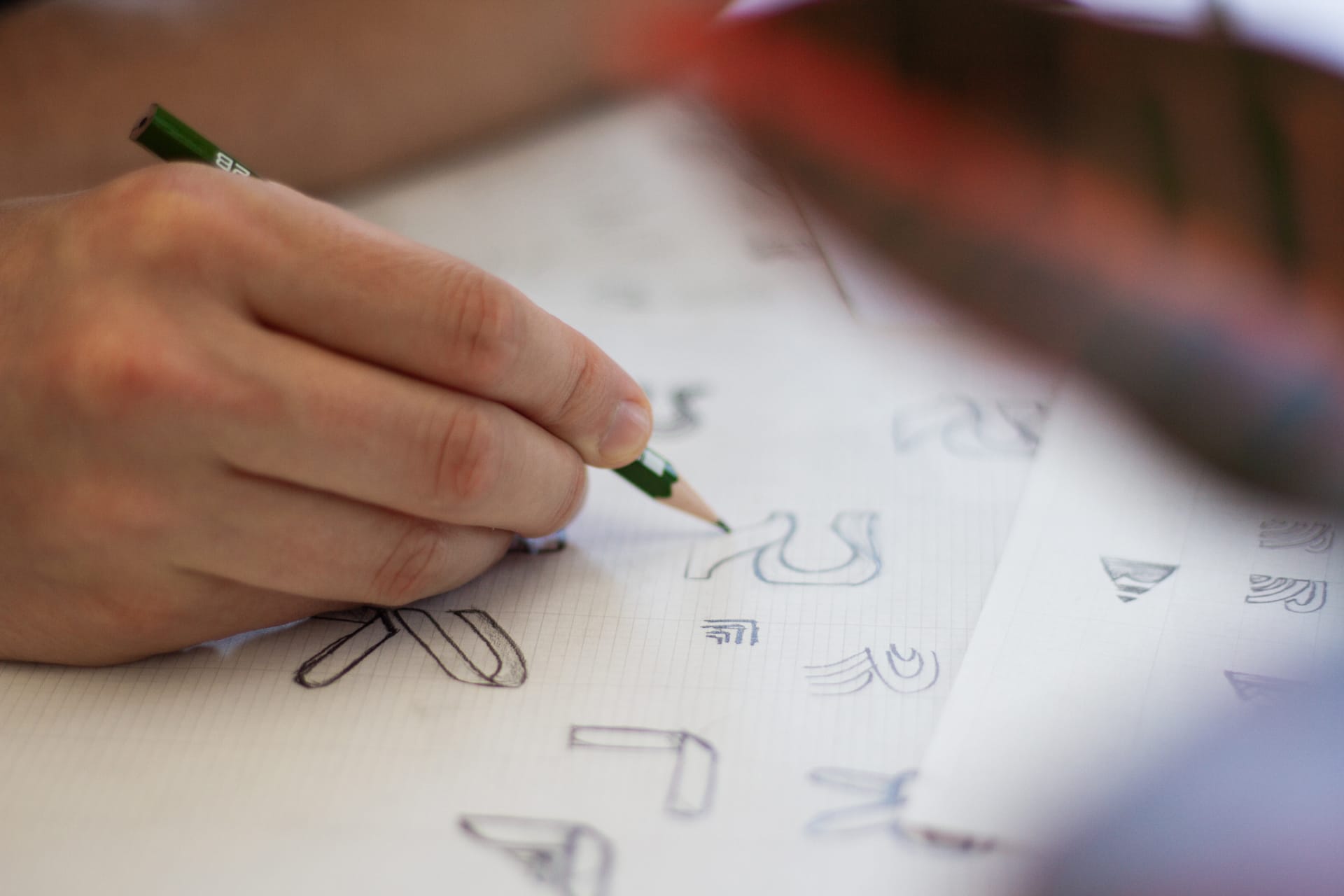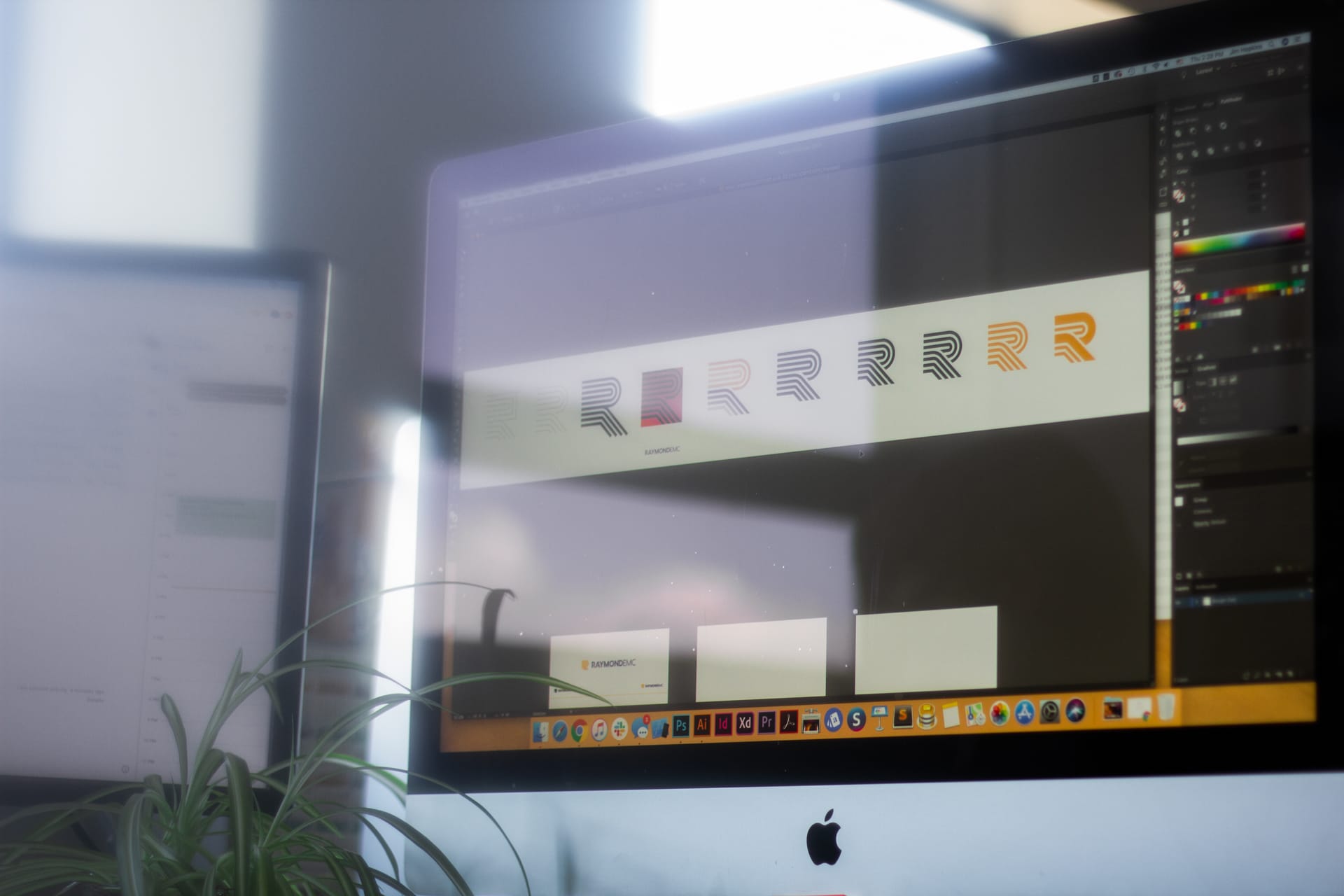 The aim for the logo mark was to design a simple and memorable shape, but one that was unique to Raymond EMC and reflected on what the company does. The result is an abstract 'R' that has the feeling of waves bouncing off elements and intersecting. It also possesses a high tech feeling with an almost circuit type look, relating to the innovation side of the company.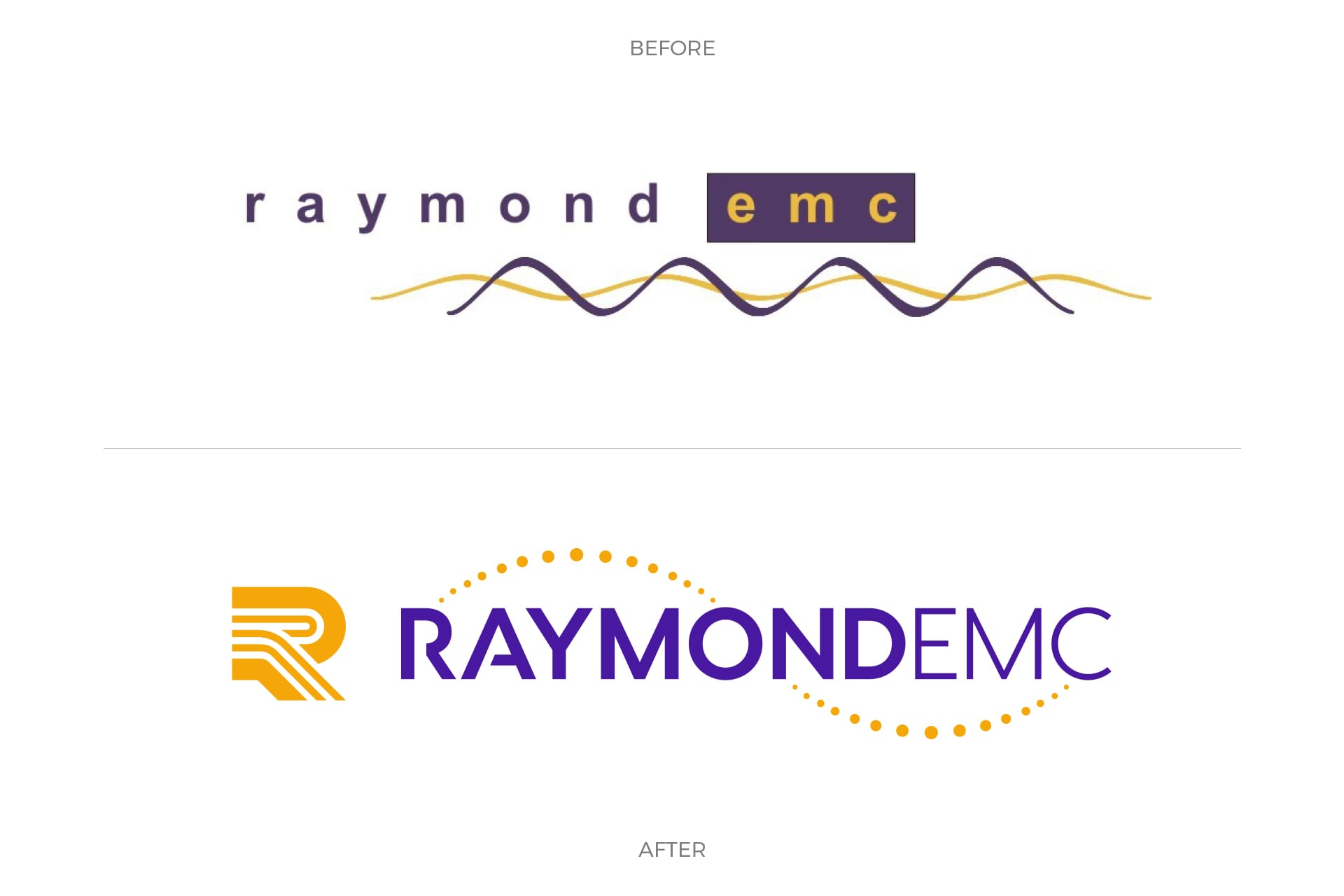 We paired the logo mark with a modern font, adjusted and modified to pair with the abstract 'R' and reflect the company's vision and inventive spirit. The corporate colours remain purple and yellow, to keep a link between the past and the future, but have been updated to look more fresh and modern.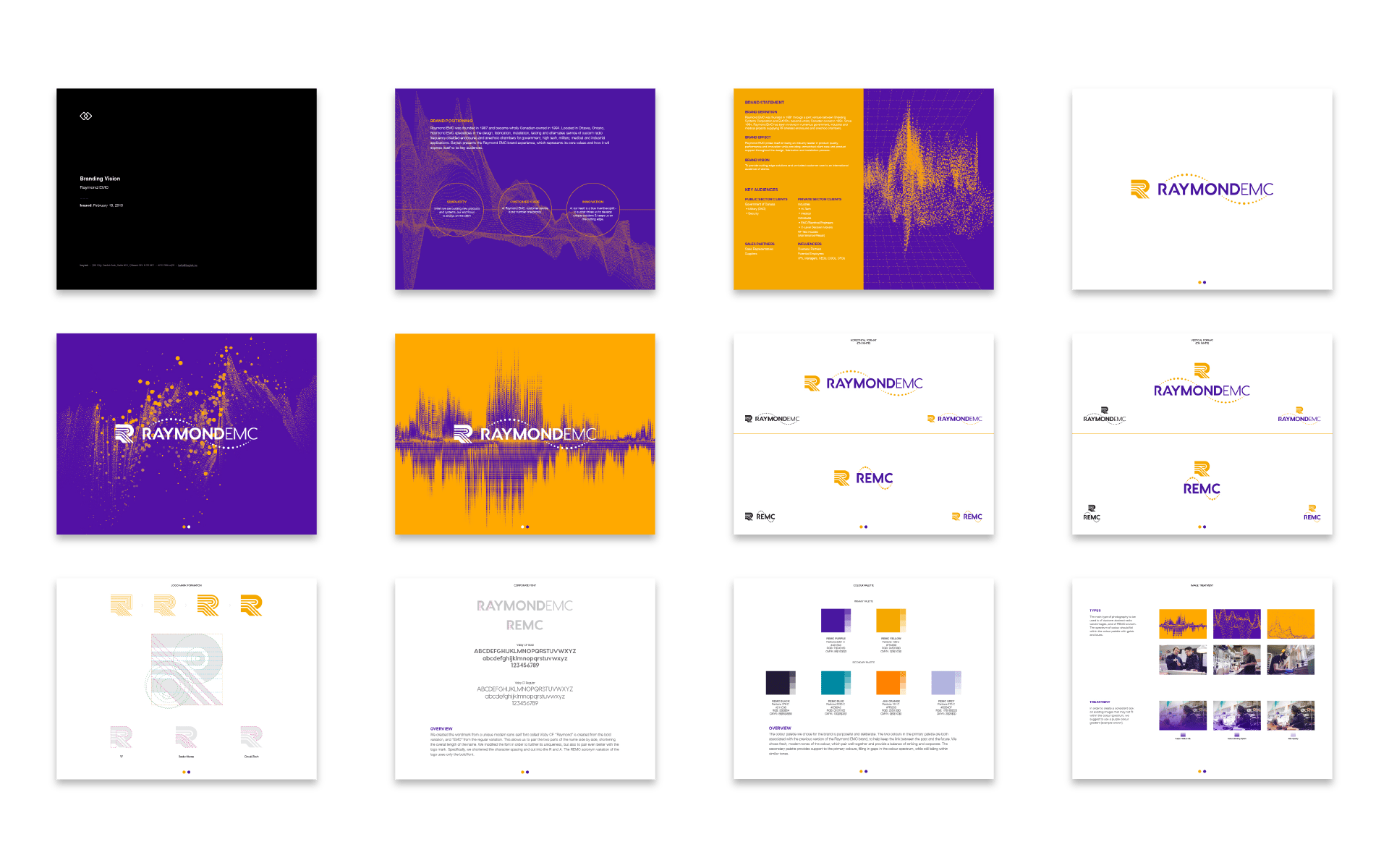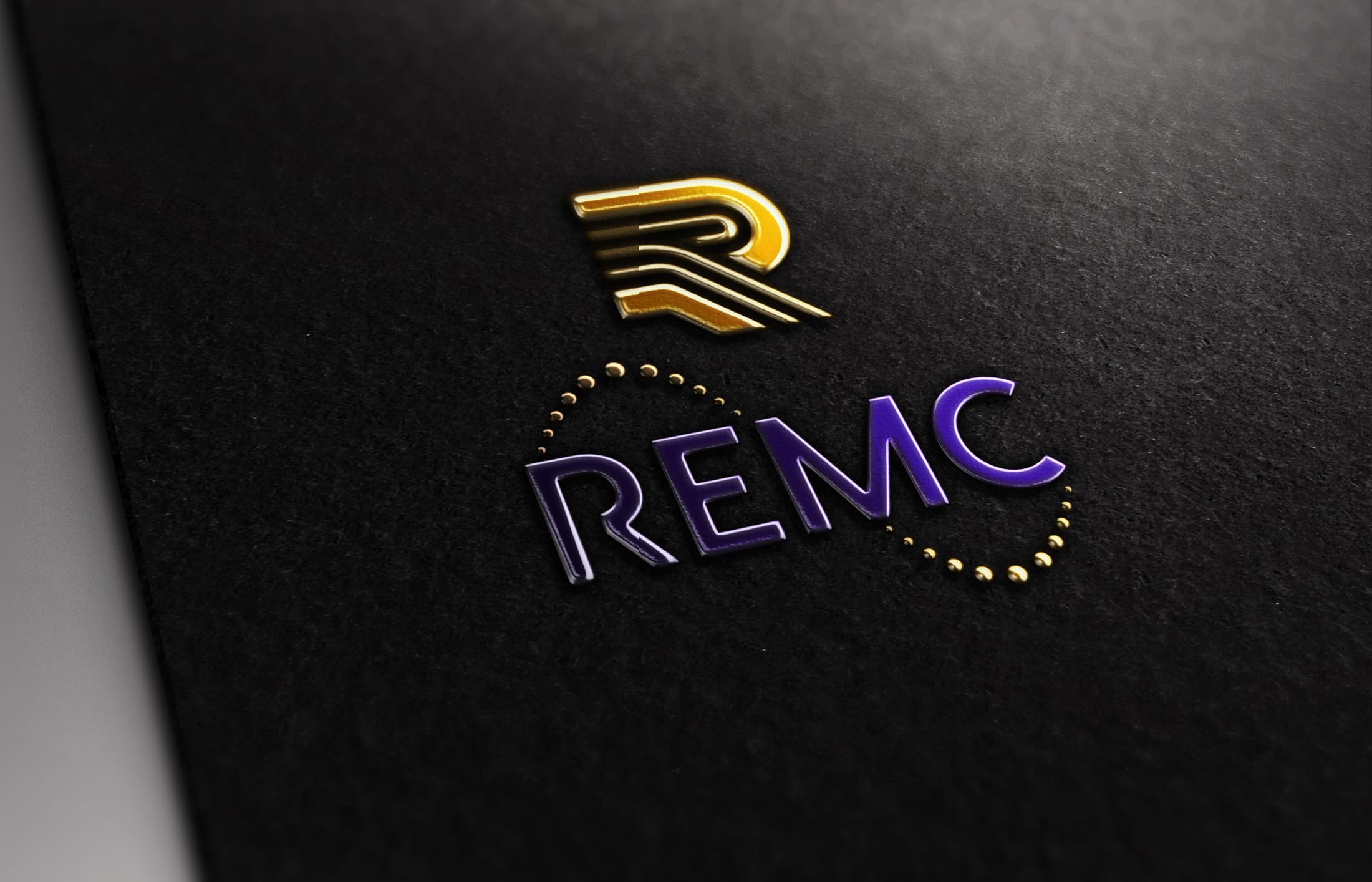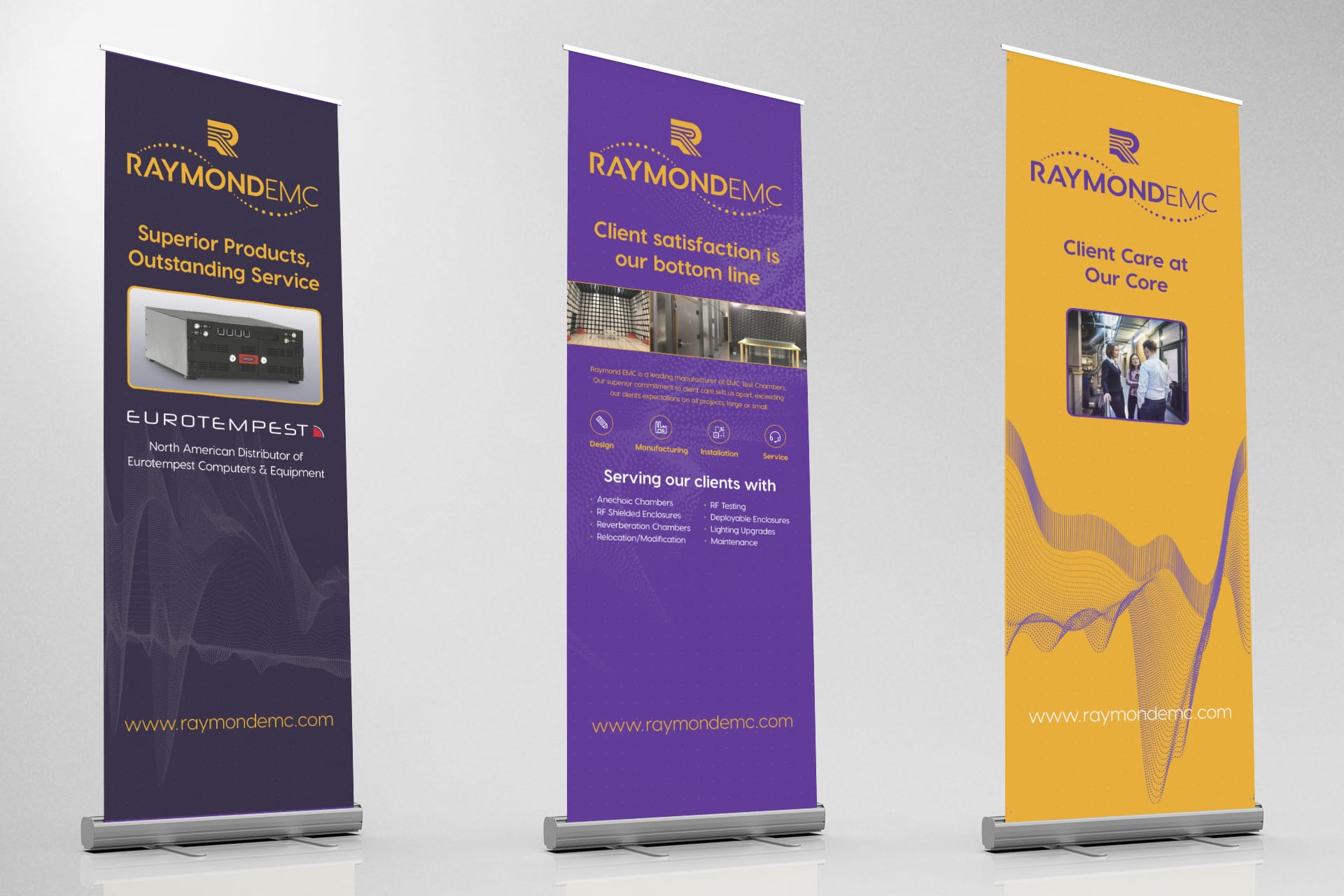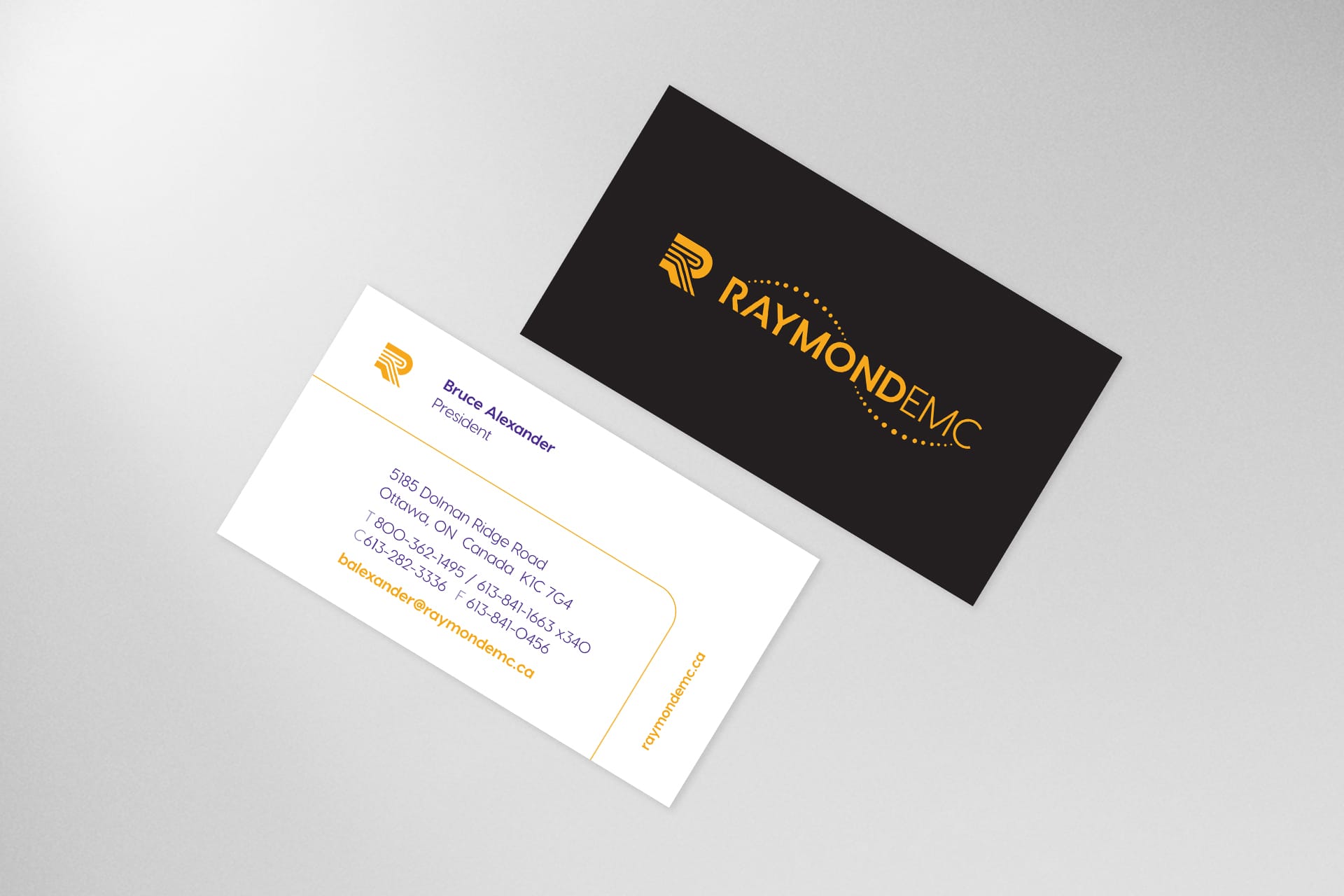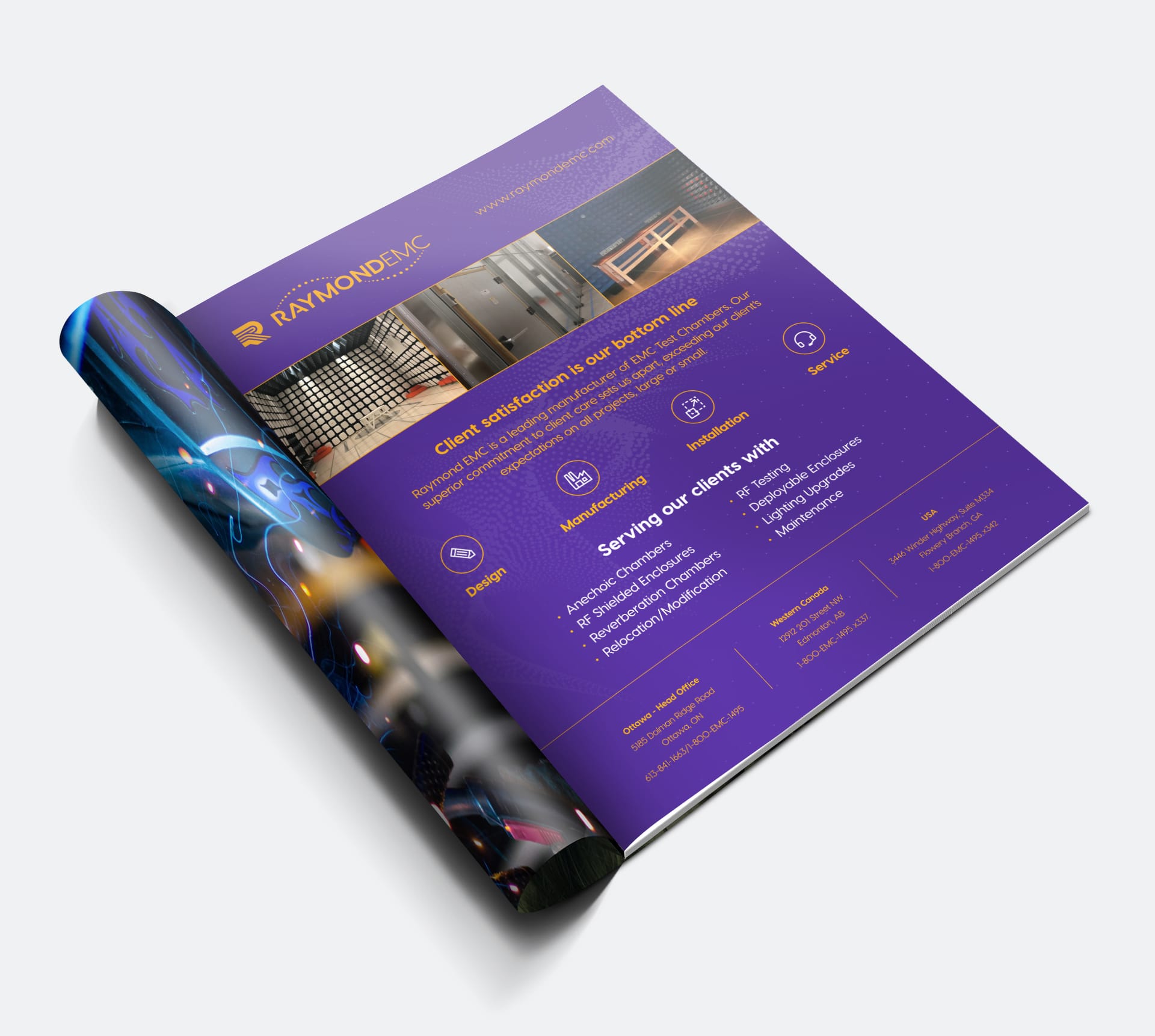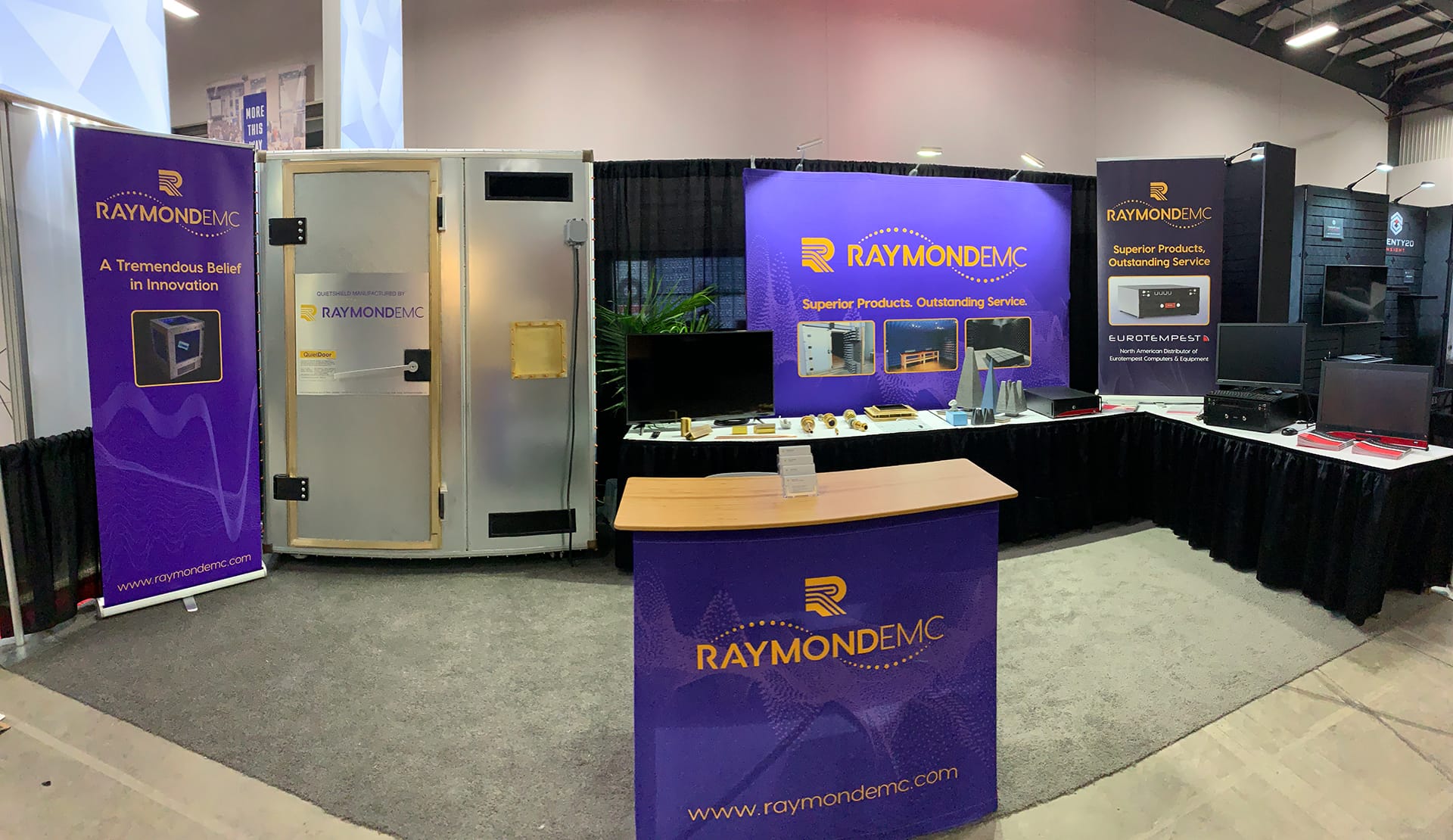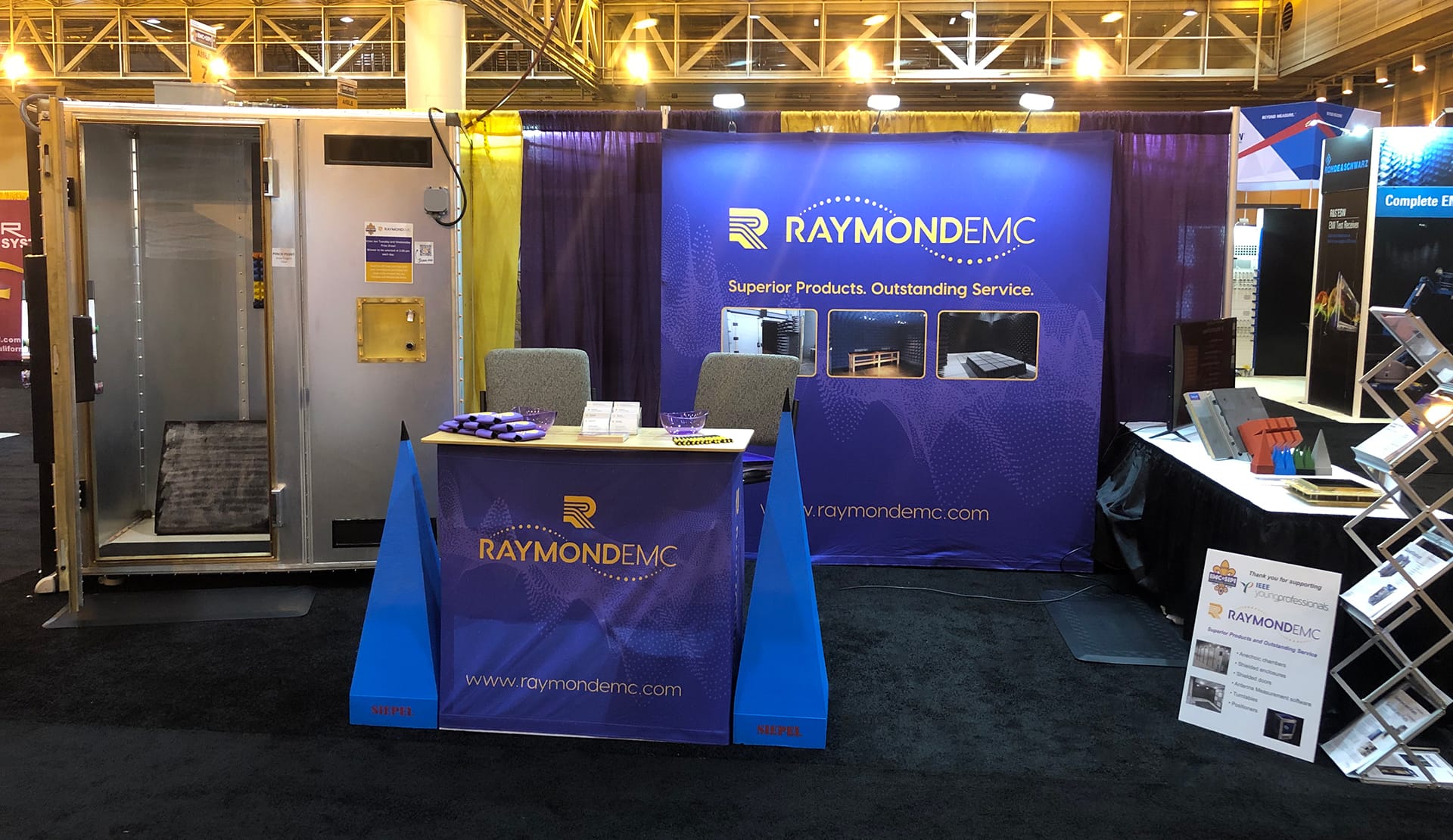 Building Something Better
Now with the new brand in hand, it was time to focus on the new website design. Another meeting with the key stakeholders, with the discussion centered around the goals of the website itself, the user tasks and flows, and finally a content audit.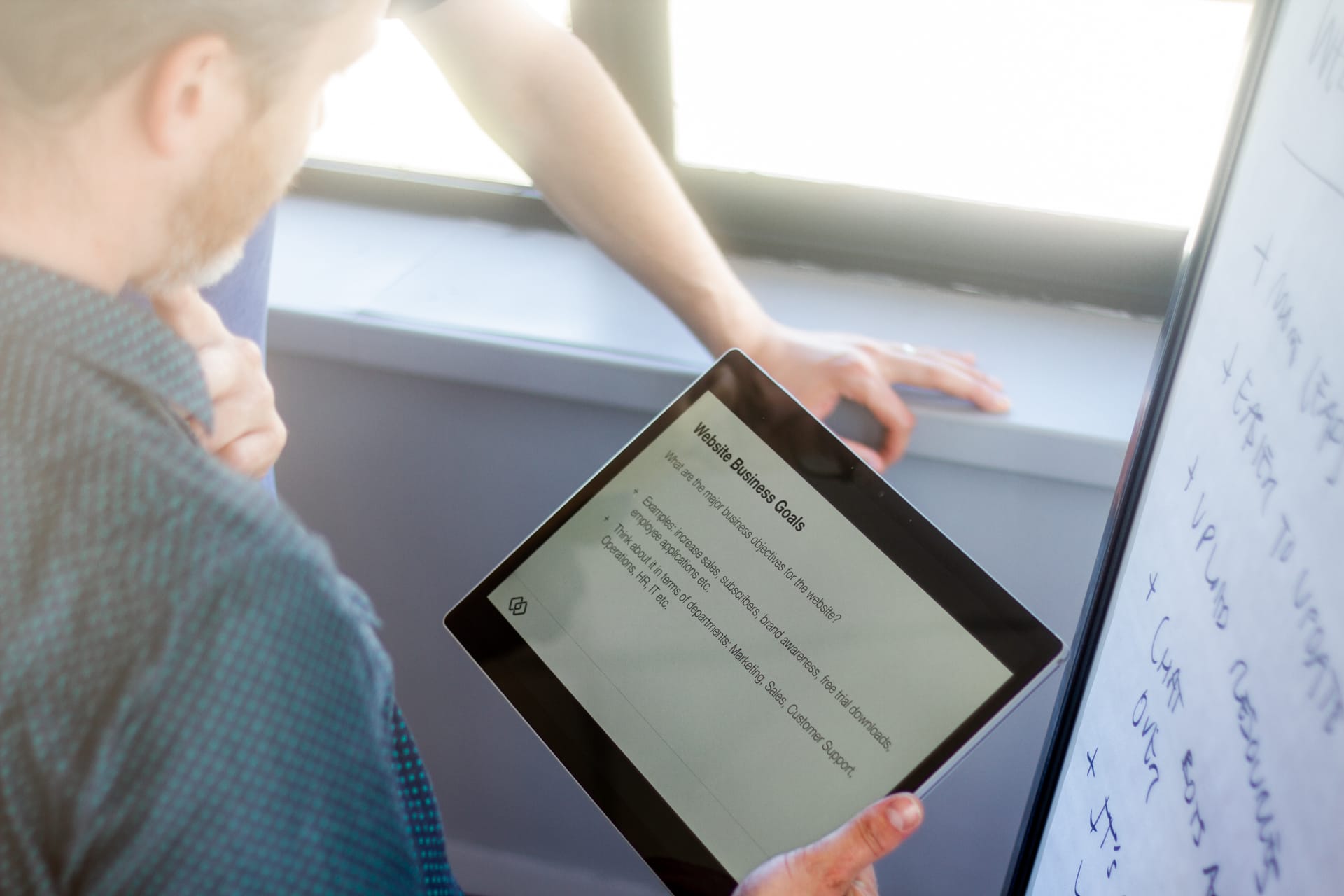 This session was summarized within a website plan document, which also contained a link to the interactive information architecture of the website. Now that REMC could see the vision for the website, we started to iterate on the content structure.
Having killer content for the killer design was key, and it was no small task getting all the content organized along with writing all the product specifications and marketing copy written. Finding time to do this while running the day to day made the challenge even greater. Thankfully we've got great partners, and our copywriting partner, Tina Reilly of Lightning Media, took over the task of managing all the site content and ensured all copy was written with a consistent voice.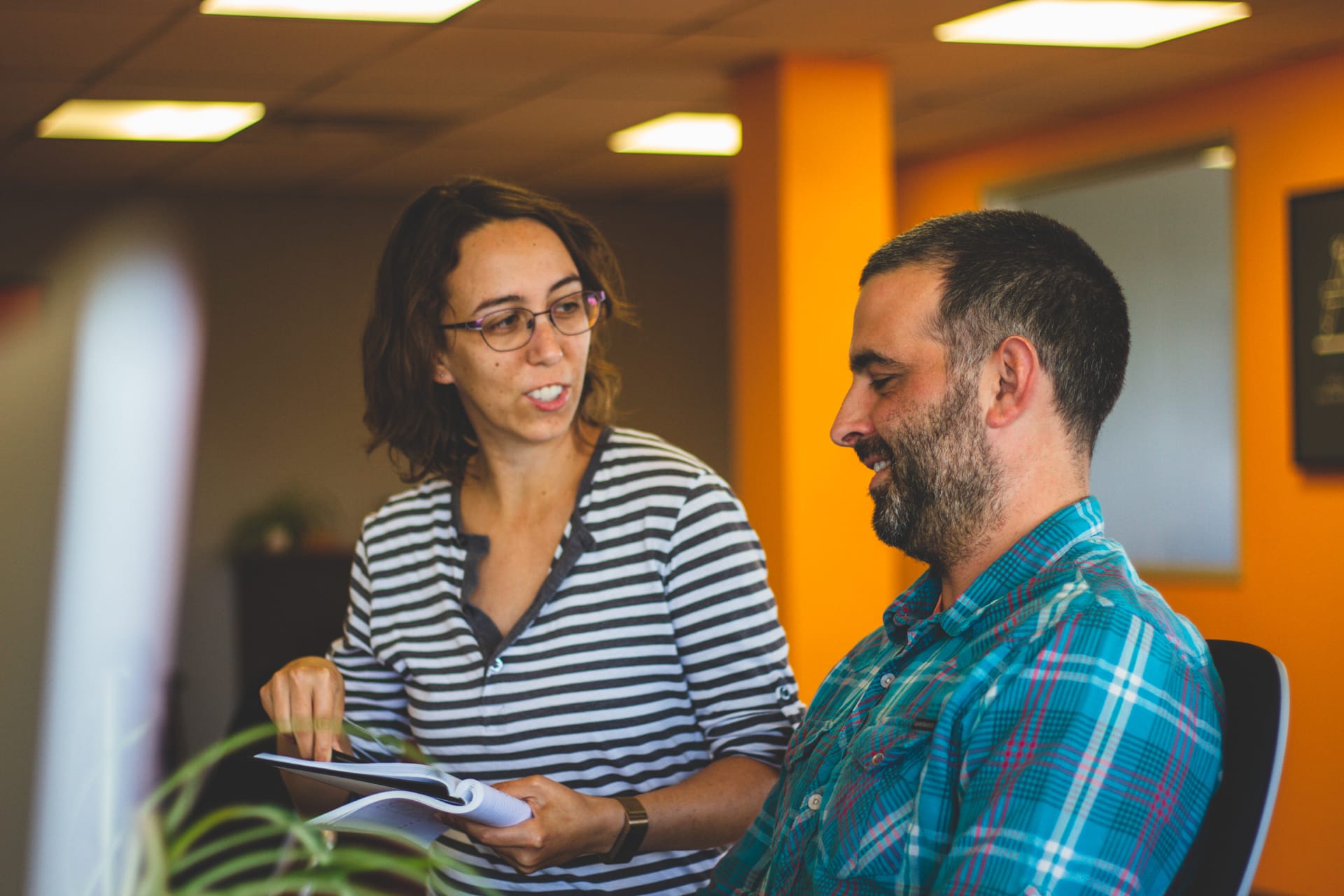 Once the content was finalized, we set about bringing it to life with a custom design – something that was dynamic, engaging and enabled the website goals outlined in the website planning session. As is customary with all of our website projects, we custom designed every screen of the website – leaving no stone unturned (yes, even the legal page!). Each page was designed with responsiveness in mind. With the near-finalized content in hand, we knew that the design we produced was going to work.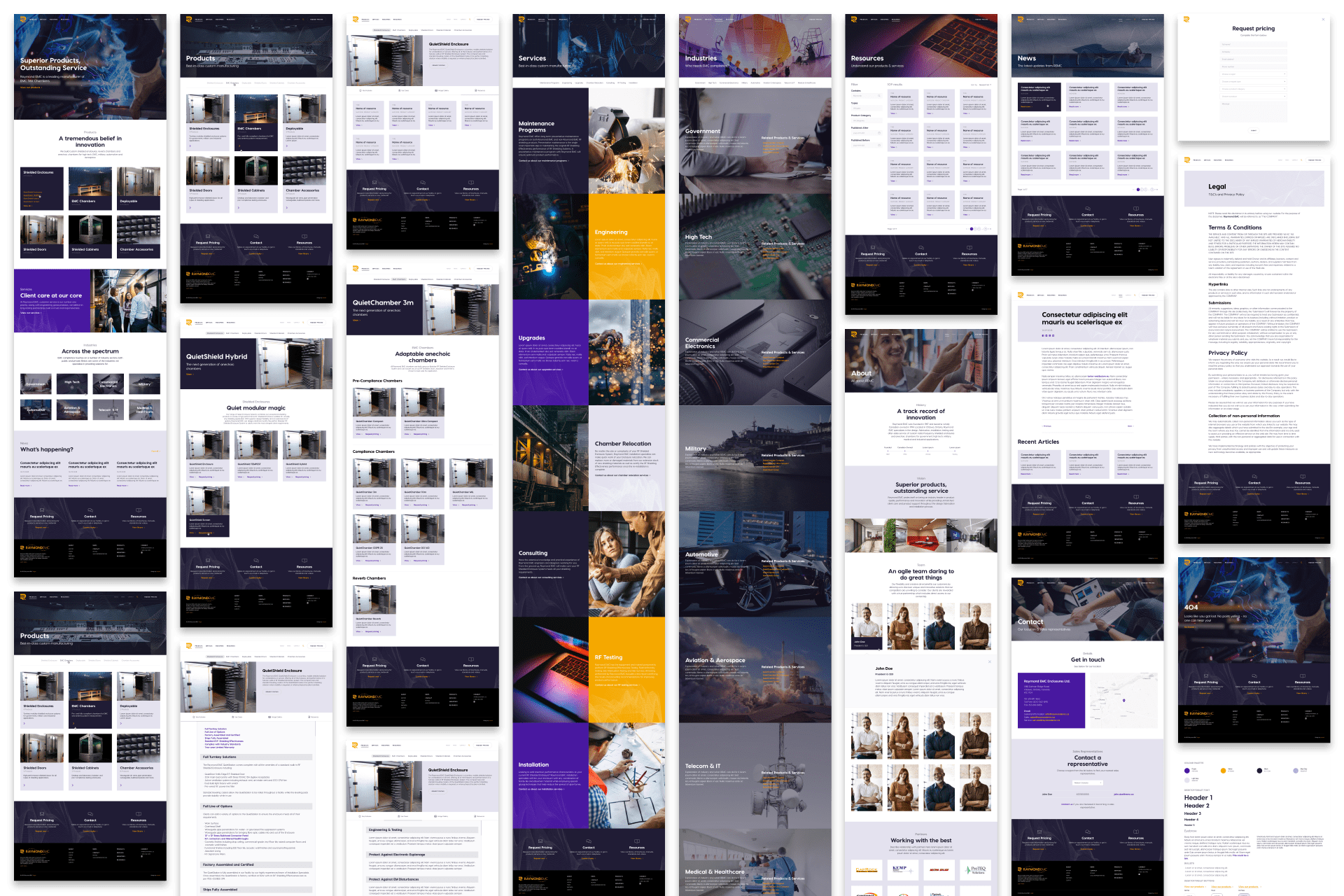 Purpose built. Tailor made.
Our custom solution was designed and built with the same level of care and consideration so that REMC not only had a beautiful website, but one that was easy to update and maintain. Starting with the popular open source platform, WordPress, to power the site, we not only built a custom theme, but also custom plugins so that they had clearly defined and intuitive areas for managing their products, team members, news and more.
Once everything was built, tested and looking amazing in our staging environment, our team walked REMC through all aspects of the content management system and launched the site to rave reviews and high fives all around!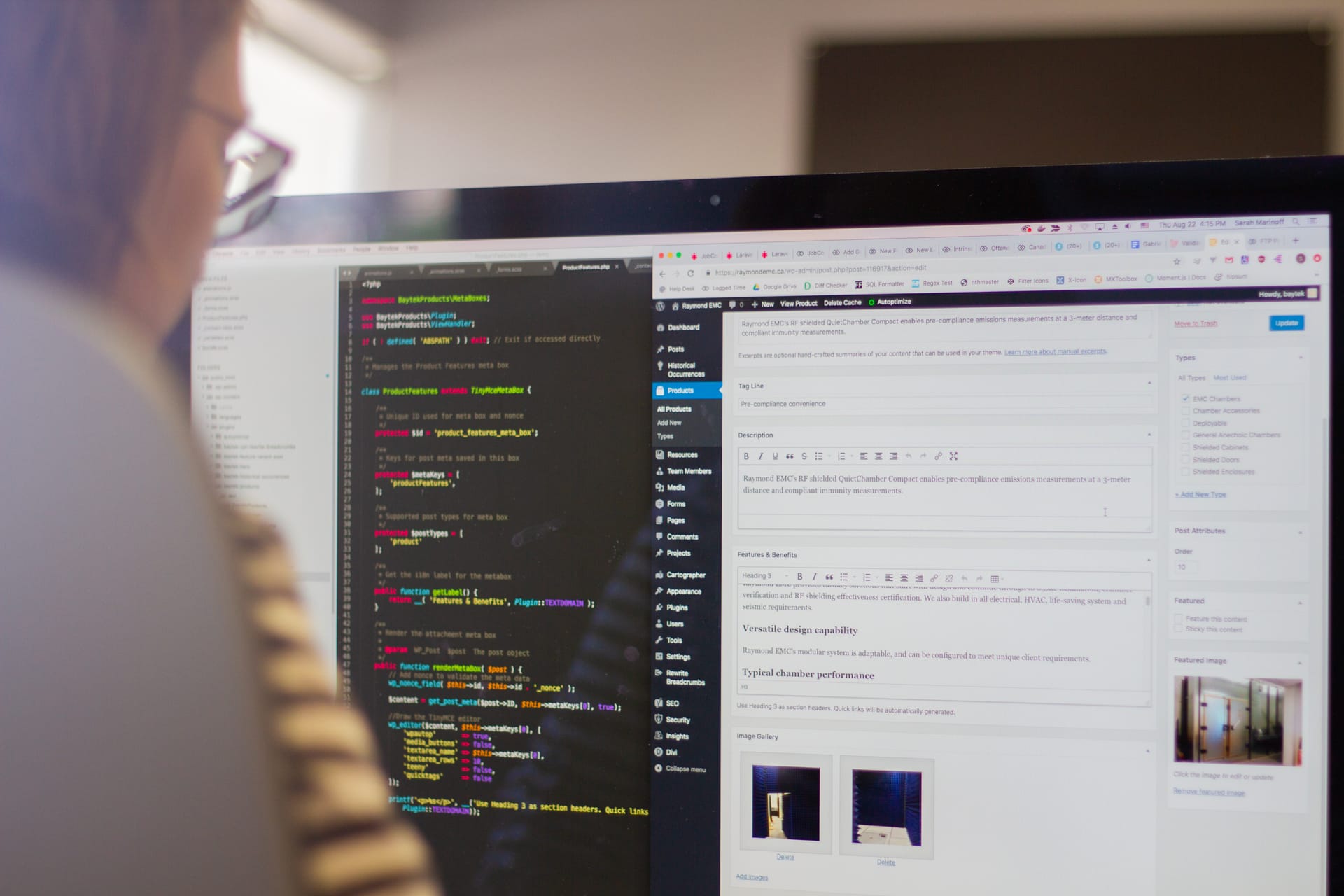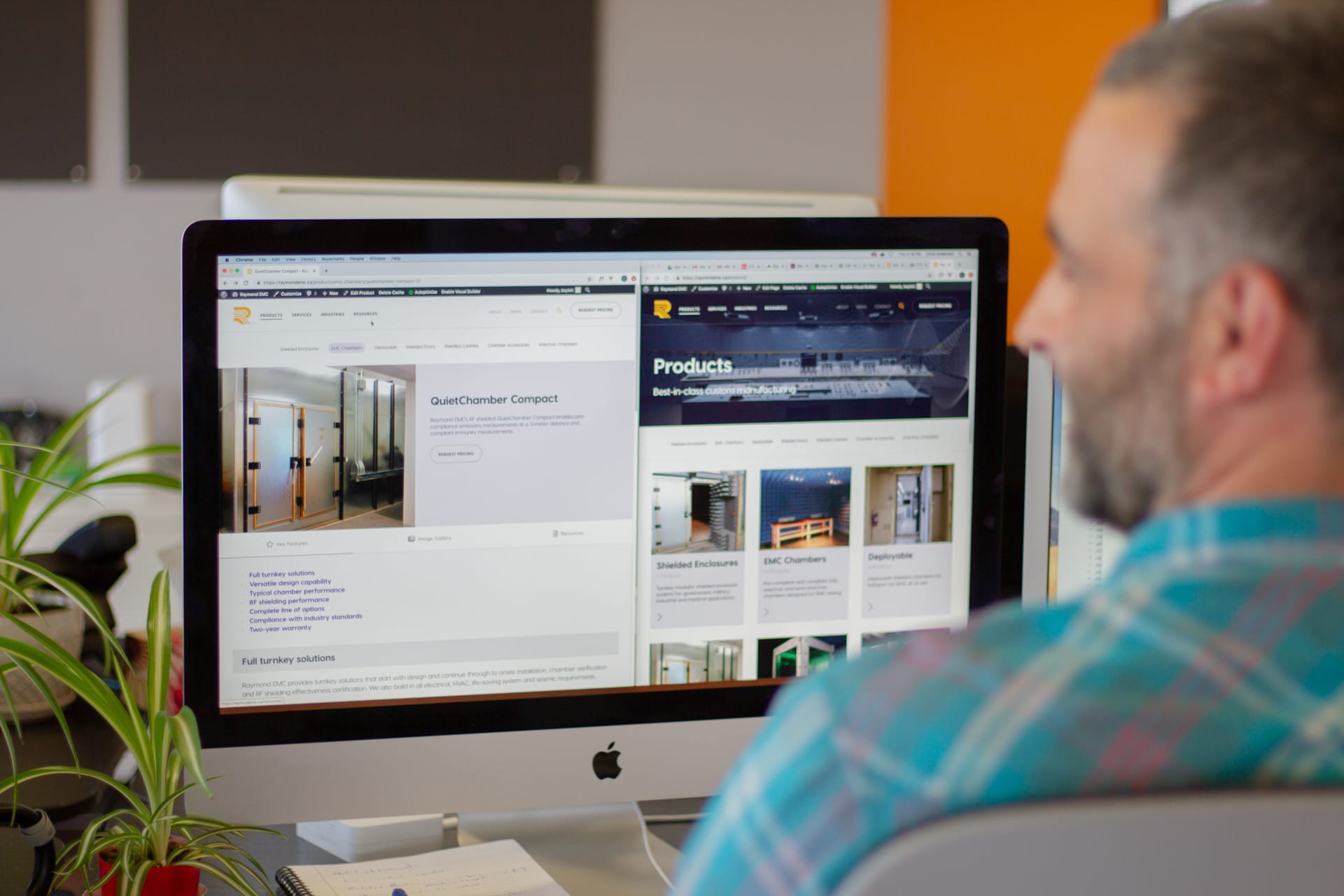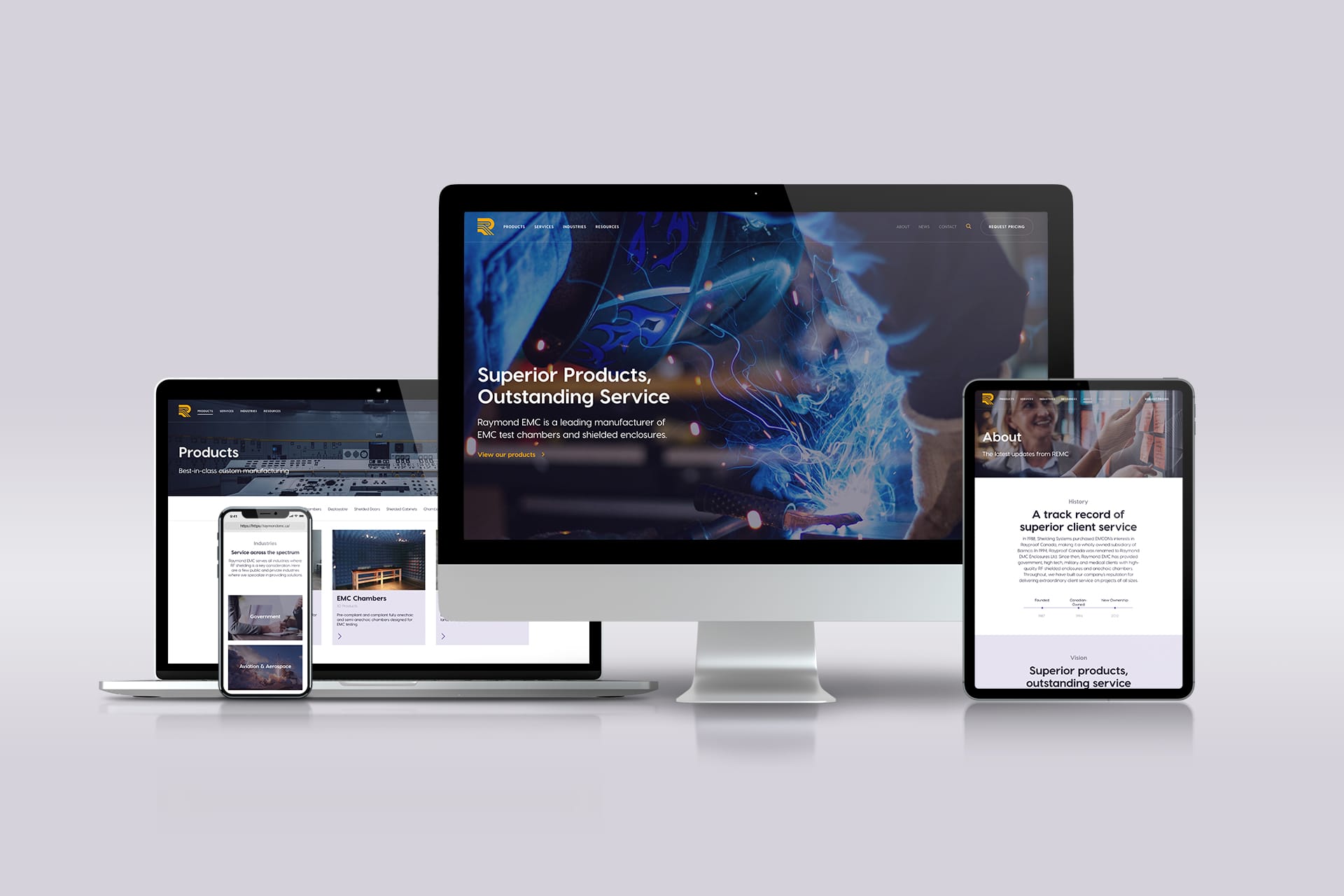 Our company website was in desperate need of an update. The team at Baytek did a great job at walking us through the process and delivering an outstanding product. They are a really great team to work with.
Dave Kwapisz
General Manager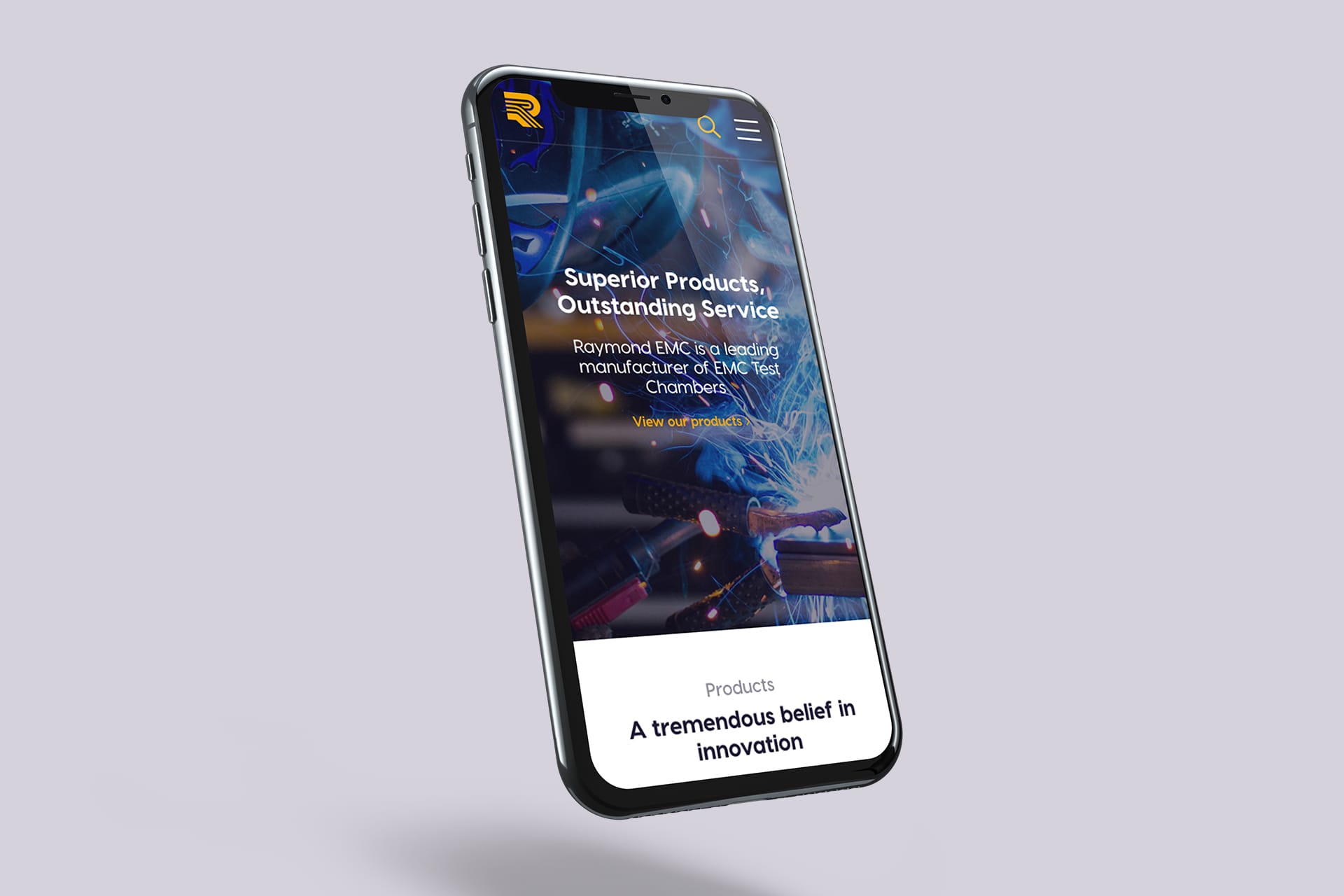 The delivered rebrand and website has now enabled REMC to complete their push into the US market with complete and utter confidence. We were able to complete the website in time for a global trade-show they were sponsoring, while also producing a number of brochures and marketing materials for use at the conference. The brand and website has received fantastic praise from clients and partners alike, and we look forward to continuing our partnership with REMC to produce more creative and technology for them in near future.