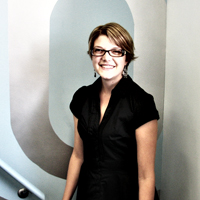 Welcome to our weekly Employee Spotlight, in which we ask our employees the most important questions! Next up is Amy Chamberlain…
When did you join Baytek?
July 2011
What do you do at Baytek?
Social Media Consultant
What's your favourite quote?
"Work like you don't need money, love like you've never been hurt, and dance like no one's watching!"
What's your favourite snack/treat?
Gummy bears
If your life had a soundtrack, what would be the first song on it?
"Believe" – Yellowcard
What do you love to do when you're not working?
Being active by playing hockey, skating and skiing. Watching movies on a rainy day and keeping life fun and exciting with friends.
What do you like about working at Baytek?
I love how everyone works as a team and are all very helpful to each other regardless of what you need help with. Everyone is very fun to be around making it never a dull moment in the office.