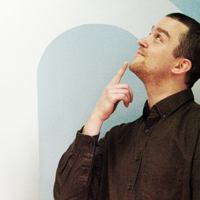 Welcome to our weekly Employee Spotlight, in which we ask our employees the most important questions! Next up is Sébastien Belley…
When did you join Baytek?
Did my co-op in September 1999 and was hired in December 1999, yep, it's been that long.
What do you do at Baytek?
I mostly manage projects and the programming department. I also do specifications for the clients and do a bit of sales.
What's your favourite quote?
Give a man a fish and you feed him for a day; teach a man to fish and you feed him for a lifetime.
What's your favourite snack/treat?
Give me any chocolate bar and I'll be happy.
If your life had a soundtrack, what would be the first song on it?
Would of. Should of. Could of.
What do you love to do when you're not working?
Taking care of my kids and play video games. I also enjoy outdoor activities like biking and hiking.
What do you like about working at Baytek?
Well since I have practically been here since the beginning, I really like where we came from and all the progress we've being doing over the years. We have a really good team now and everyone gets along very well! One thing that I always like about my job is the fact that we deal with every industry, so we always get to learn new things about everything.