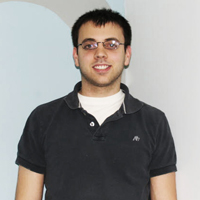 Welcome to our new weekly Employee Spotlight, in which we ask our employees the most important questions! First up is Justin Hales…
When did you join Baytek?
I joined Baytek in April 2010
What do you do at Baytek?
I program and complete updates to websites.
What's your favourite quote?
"Obstacles are things you see when you take your eyes off your goal."
What's your favourite snack/treat?
I would have to say that it's between popcorn and Ice cream.
If your life had a soundtrack, what would be the first song on it?
Modest Mouse – Float on
What do you love to do when you're not working?
I like to play Golf and Fish in the Summer, and I play hockey in the Winter.
What do you like about working at Baytek?
My favorite things about Baytek are the positive work environment and the challenging and rewarding projects we have to work on.